Regular price
$21.98 USD
Sale price
$42.99 USD
Unit price
per
Sale
Sold out
Share
View full details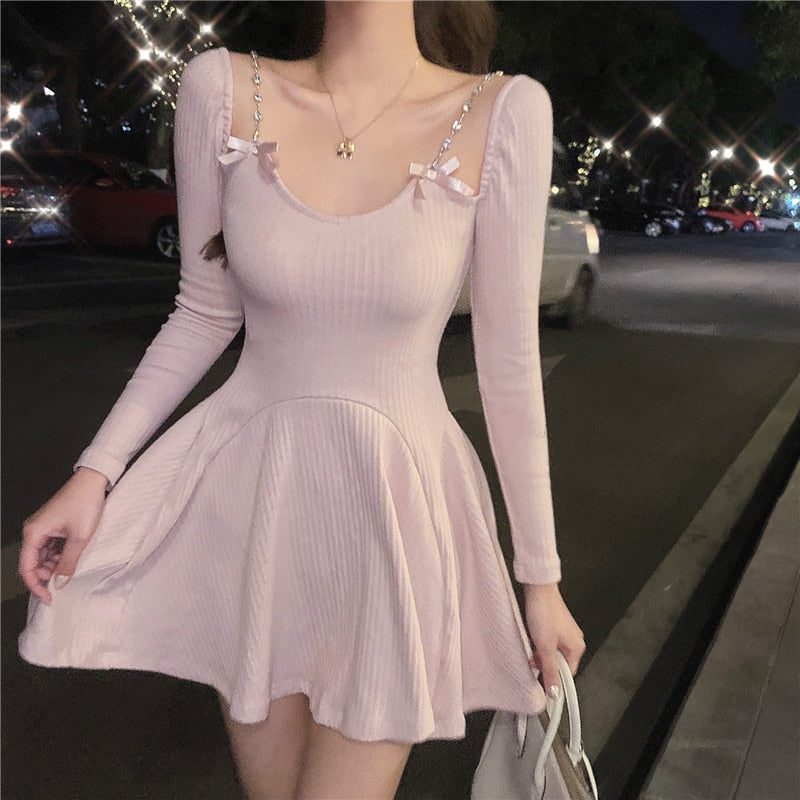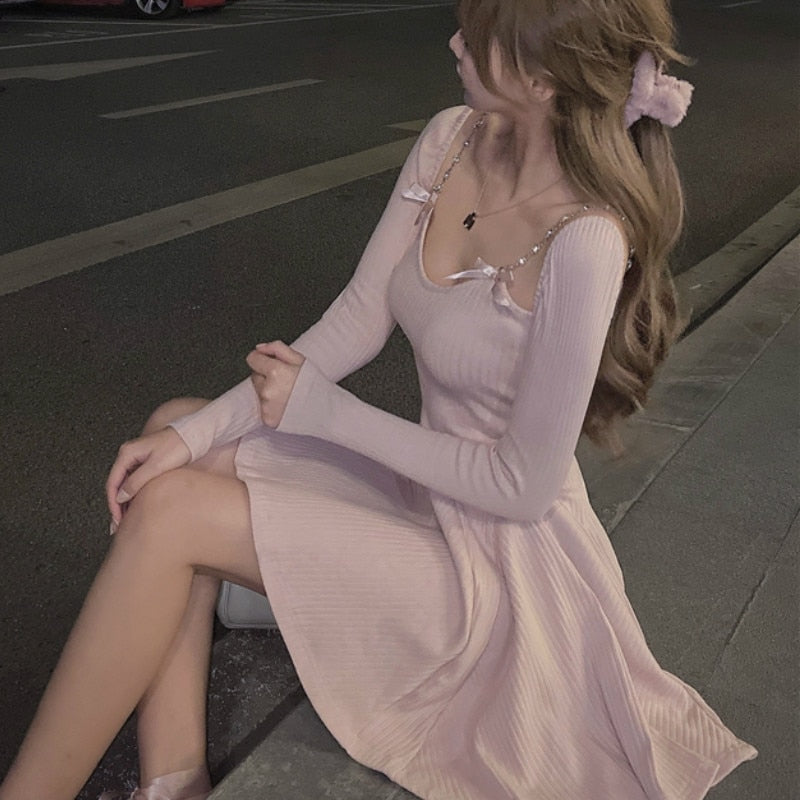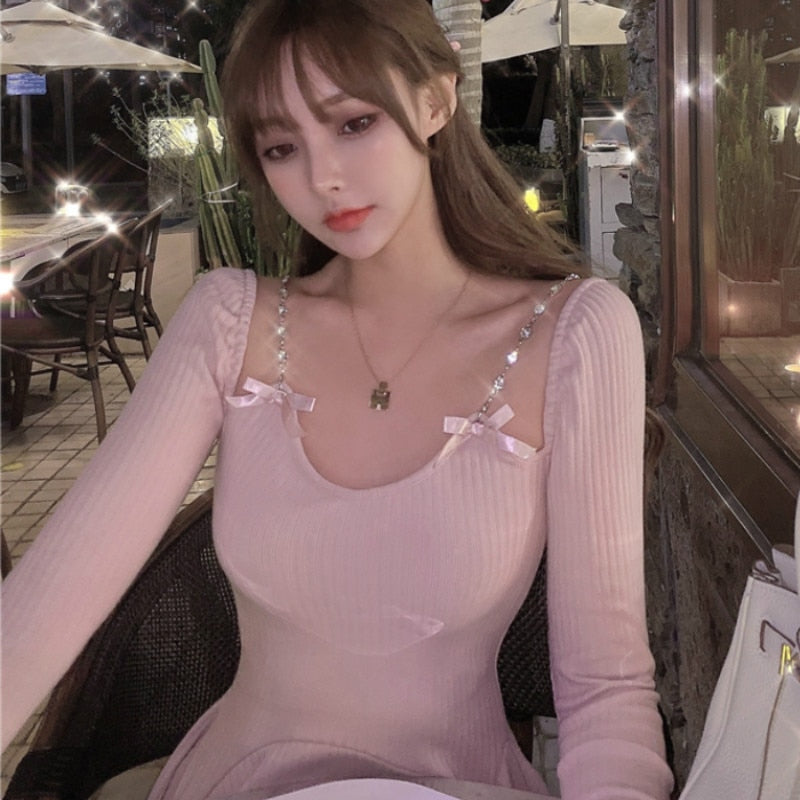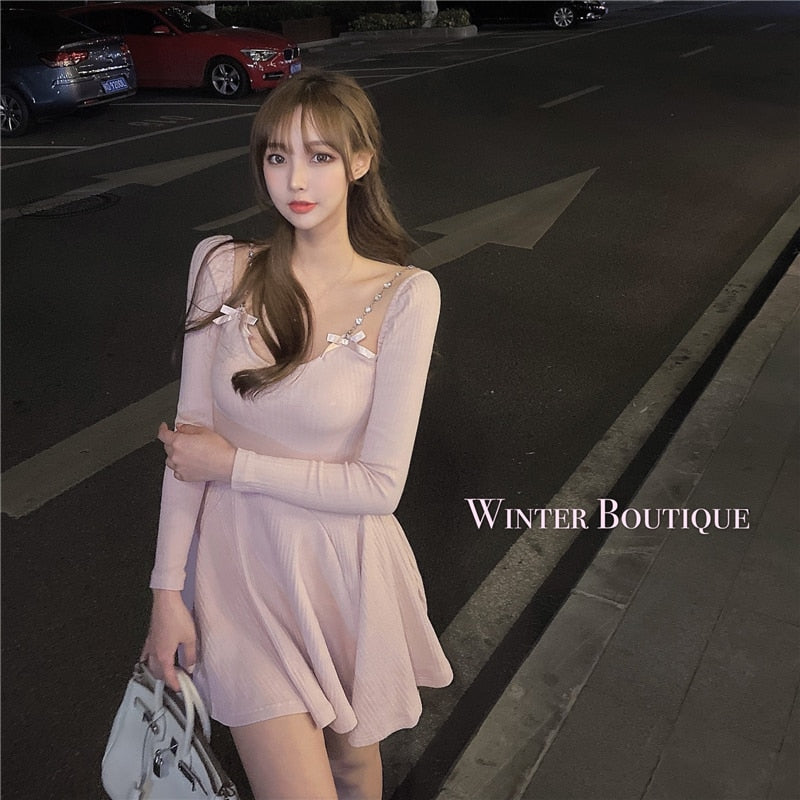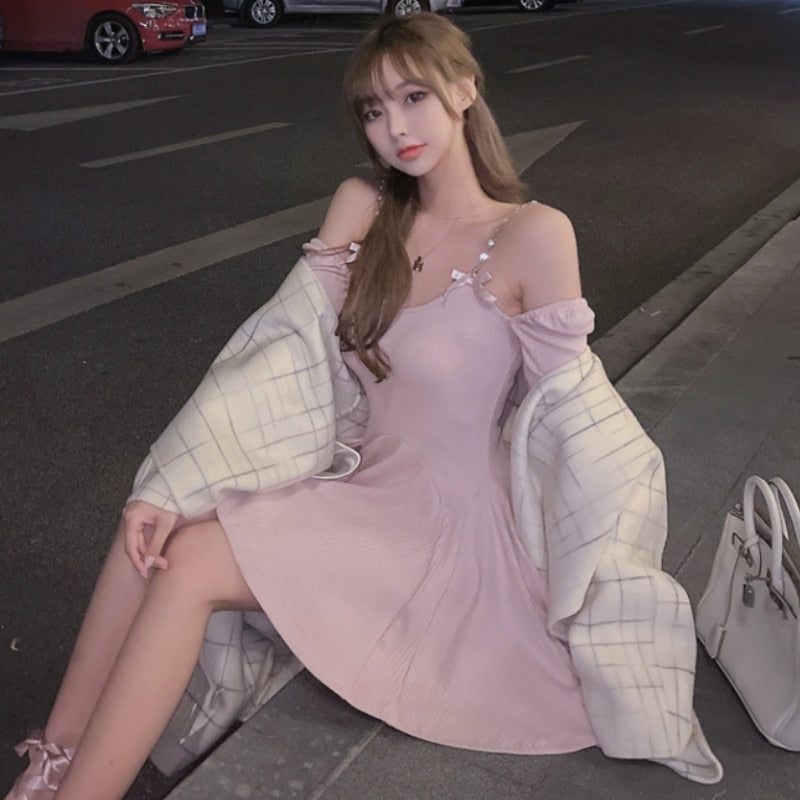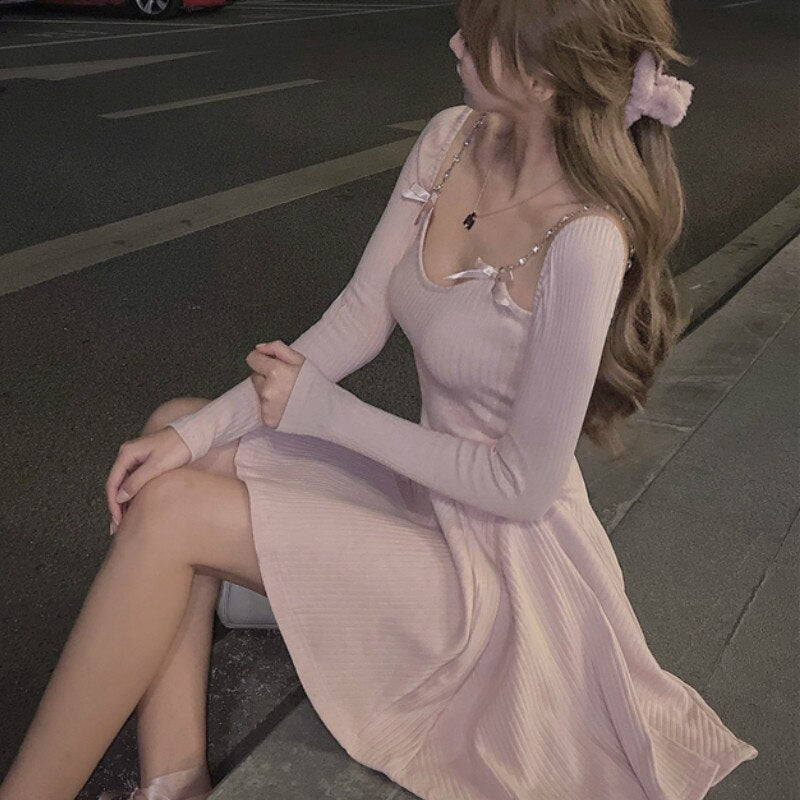 Step into the world of enchantment with our Knit One-Piece Ballerina Dress, the epitome of kawaii elegance. This cute dress is designed to whisk you away into a realm of charm and grace, perfect for those who appreciate the beauty of ballet and all things cute.
Key Features:
Ballerina-inspired Design: The Knit One-Piece Ballerina Dress draws inspiration from the world of ballet, featuring a delicately knitted bodice that mimics the appearance of a ballet leotard. The dress showcases a graceful and elegant aesthetic, making it a must-have for ballet enthusiasts.

Long Sleeves for Versatility: With its long sleeves, this dress is not only stylish but also practical. It provides extra warmth and versatility, making it suitable for various occasions and seasons.

Kawaii Appeal: Embrace the kawaii trend with this dress, which blends cuteness and sophistication seamlessly. Its charming design and pastel color options are perfect for those who adore all things kawaii.

Short Length: The dress is short in length, allowing you to showcase your legs and add a playful touch to your outfit. Whether you pair it with leggings, tights, or wear it on its own, it's a versatile addition to your wardrobe.

Soft and Comfortable: Crafted from high-quality, soft materials, this dress offers comfort throughout the day. It's gentle on your skin and perfect for extended wear.

Versatile Styling: The Knit One-Piece Ballerina Dress can be dressed up or down to suit various occasions. Pair it with ballet flats for a classic ballerina look or add boots for a stylish twist.

Ideal for Special Occasions: Wear it to dance performances, themed parties, or simply when you want to feel like a graceful ballerina. It's perfect for adding a touch of magic to special moments.
Elevate your style with our Knit One-Piece Ballerina Dress, a stunning fusion of ballet-inspired elegance and kawaii charm. Whether you're twirling into a dance studio or stepping out for a special event, this dress will make you feel like the star of your own ballet performance. Embrace the magic of ballet and cuteness by adding this exquisite dress to your collection today.
Size Information
Size S Bust:90cm   Shoulder:41cm   Length:74cm
Size M Bust:94cm   Shoulder:42cm   Length:75cm
Size L Bust:98cm   Shoulder:43cm   Length:76cm