Regular price
Sale price
$19.99 USD
Unit price
per
Sale
Sold out
Share
View full details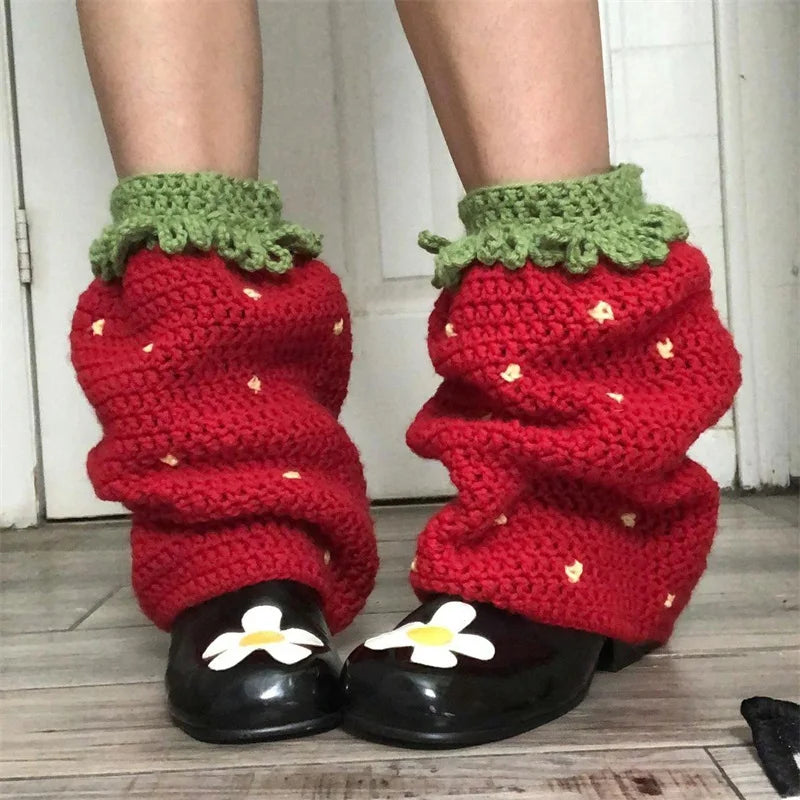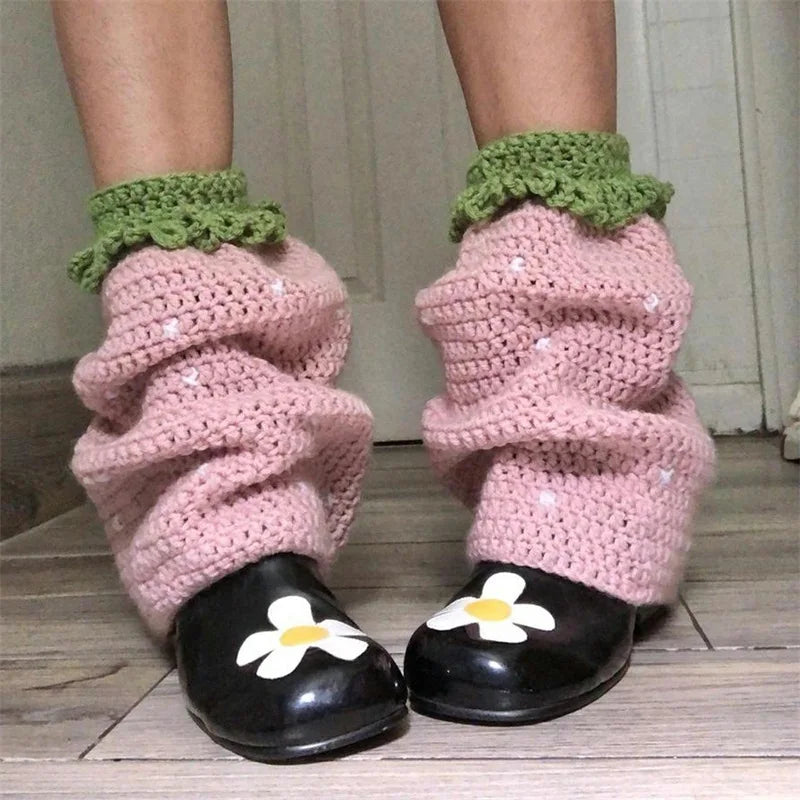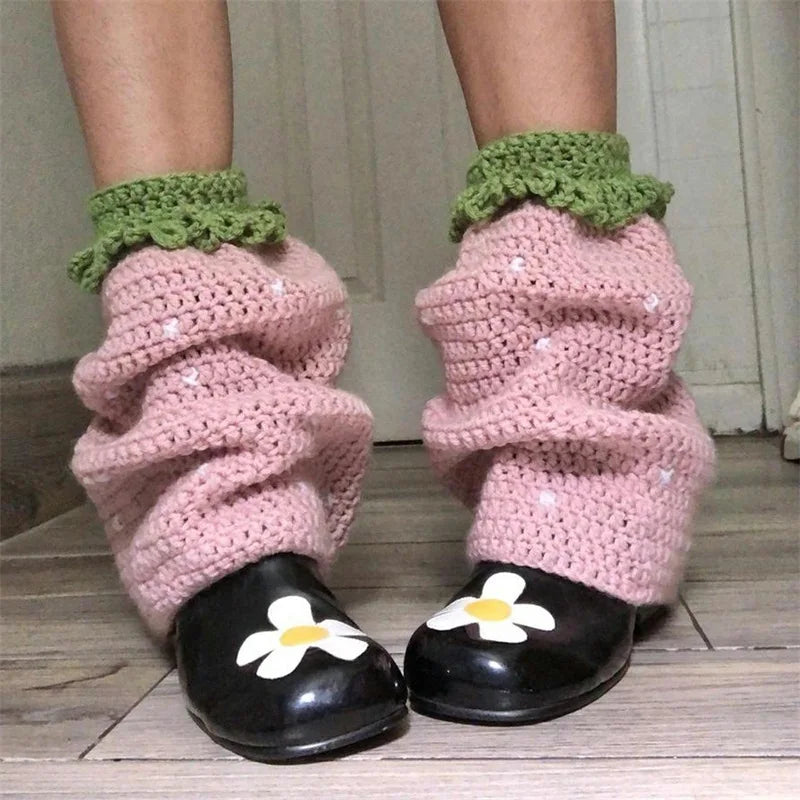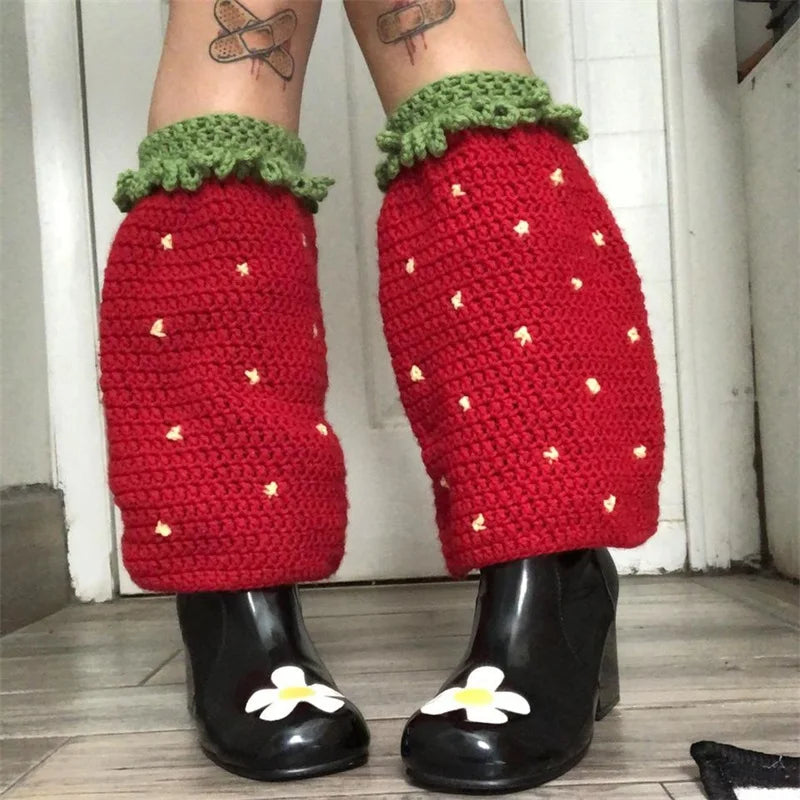 Strawberry Knit Leg Warmers: Sweet and Cozy Fashion Delight
Wrap your legs in the sweetness of winter with our Strawberry Knit Leg Warmers. More than just a cozy accessory, these leg warmers are a delectable fashion statement that adds a touch of kawaii to your winter wardrobe. Whether you're lounging at home, strolling through the snow, or enjoying a winter adventure, these leg warmers are the perfect blend of comfort and charming style.
Delicious Strawberry Design:
Featuring a delightful strawberry design, these leg warmers bring a playful and fruity vibe to your winter ensemble. 
Warmth Meets Comfort:
Crafted from high-quality knit fabric, these leg warmers provide exceptional warmth and comfort. The soft and stretchy material ensures a snug fit, keeping your legs cozy on chilly days while allowing for easy movement.
Versatile Winter Fashion:
The Strawberry Knit Leg Warmers are versatile enough to complement various winter outfits. Pair them with leggings, skirts, or even over skinny jeans to add a pop of color and fun to your winter look. The ribbed cuffs keep the leg warmers securely in place.
Adorable Gift for Winter Lovers:
Looking for a delightful and practical gift? These leg warmers are a charming present for friends, family, or anyone who appreciates the joy of winter accessorizing with a fruity twist.
Winter Playfulness Unleashed:
Let your winter style be as playful as a strawberry with these adorable leg warmers. Whether you're sipping hot cocoa indoors or stepping out into the winter wonderland, these leg warmers promise to keep you warm and stylish.
Sweeten Your Winter Wardrobe:
Don't miss the chance to sweeten your winter wardrobe with our Strawberry Knit Leg Warmers. Order yours today and experience the perfect blend of sweetness, warmth, and fashion delight. 🍓❄️👢