Regular price
$9.51 USD
Sale price
$22.99 USD
Unit price
per
Sale
Sold out
Share
View full details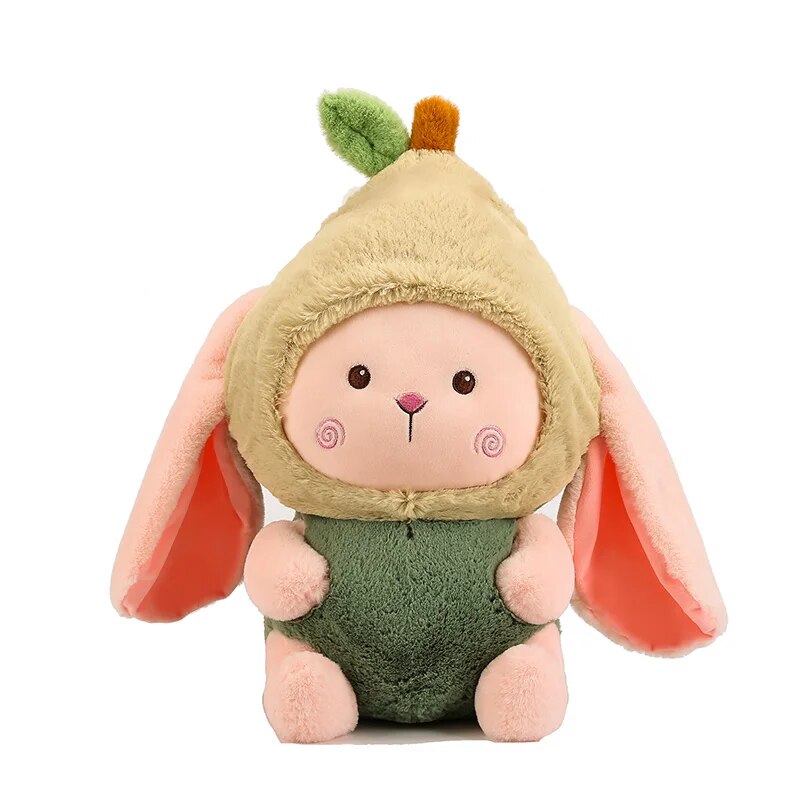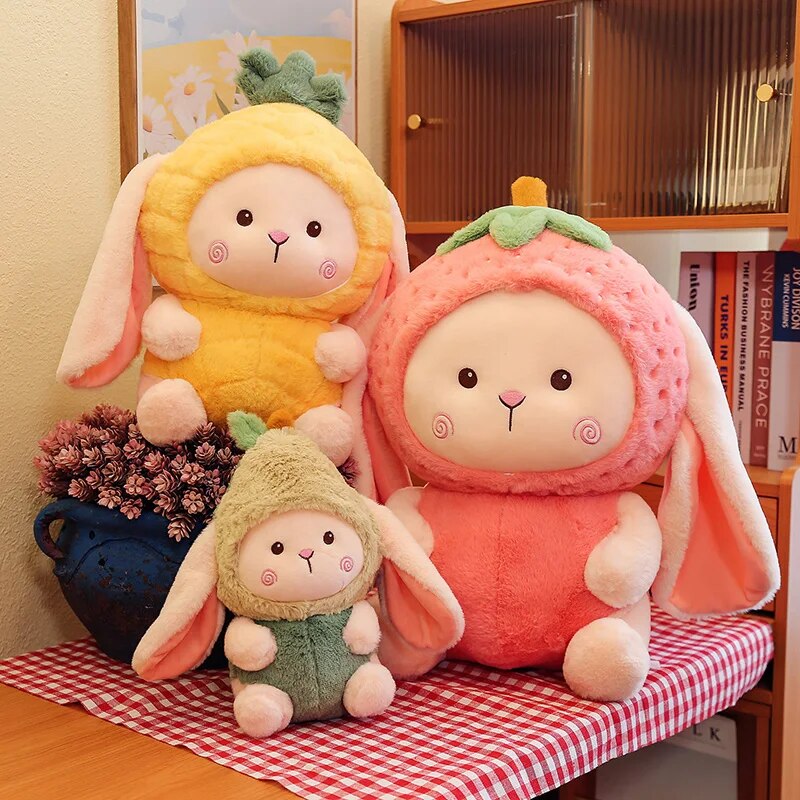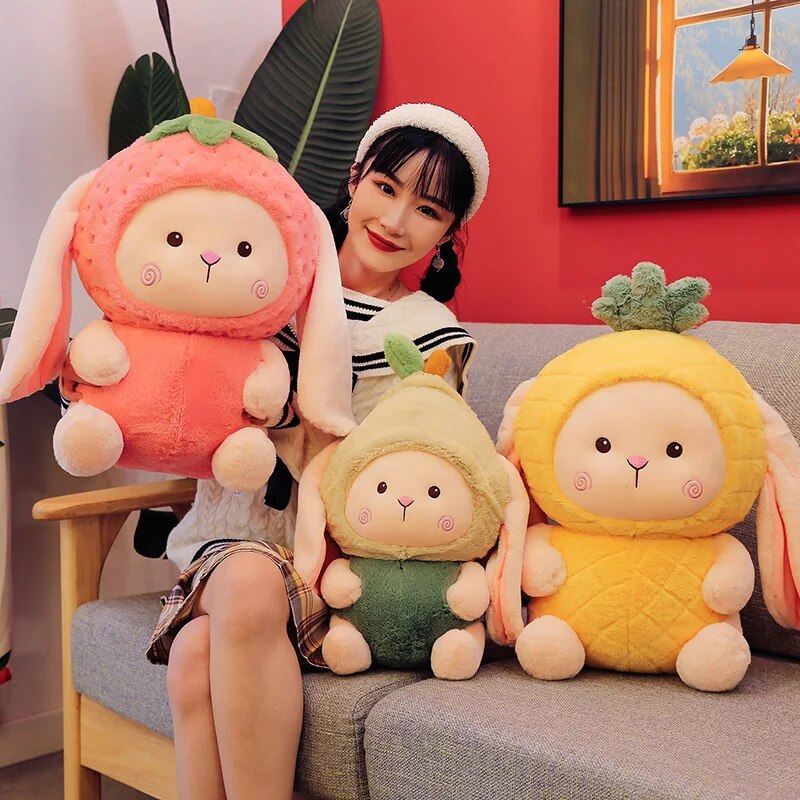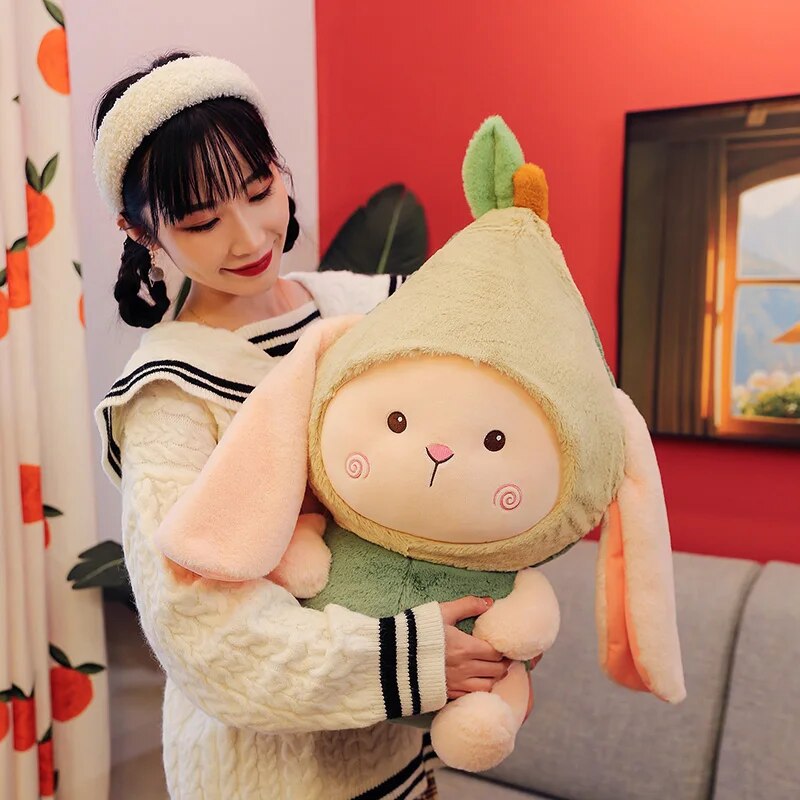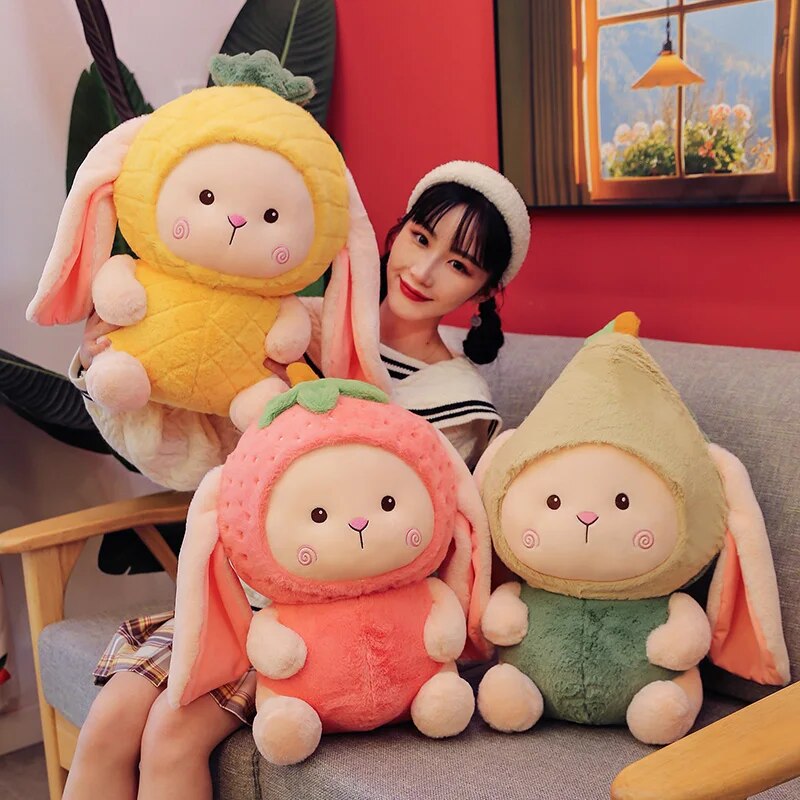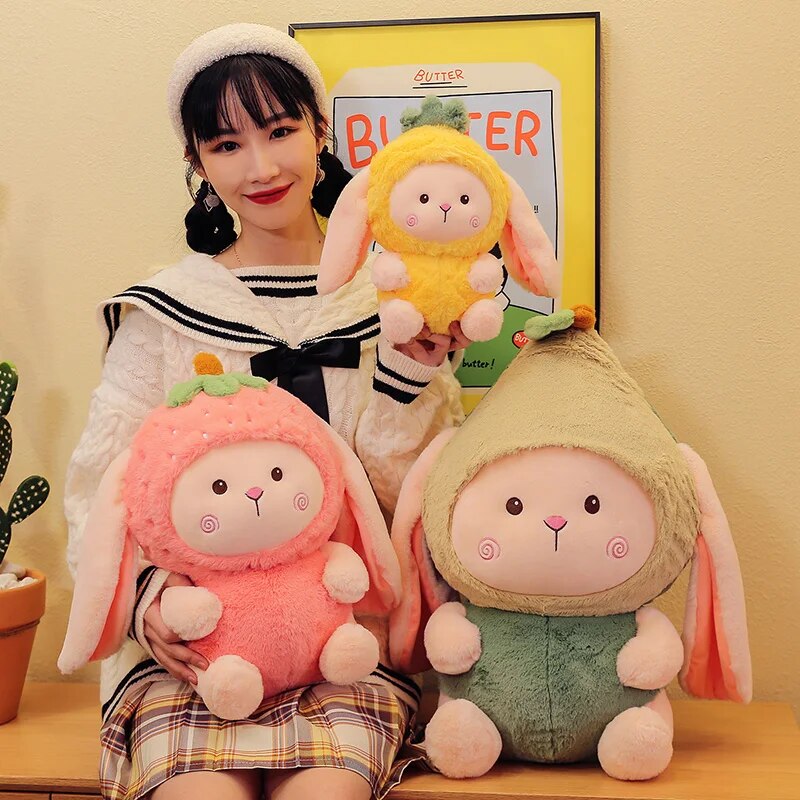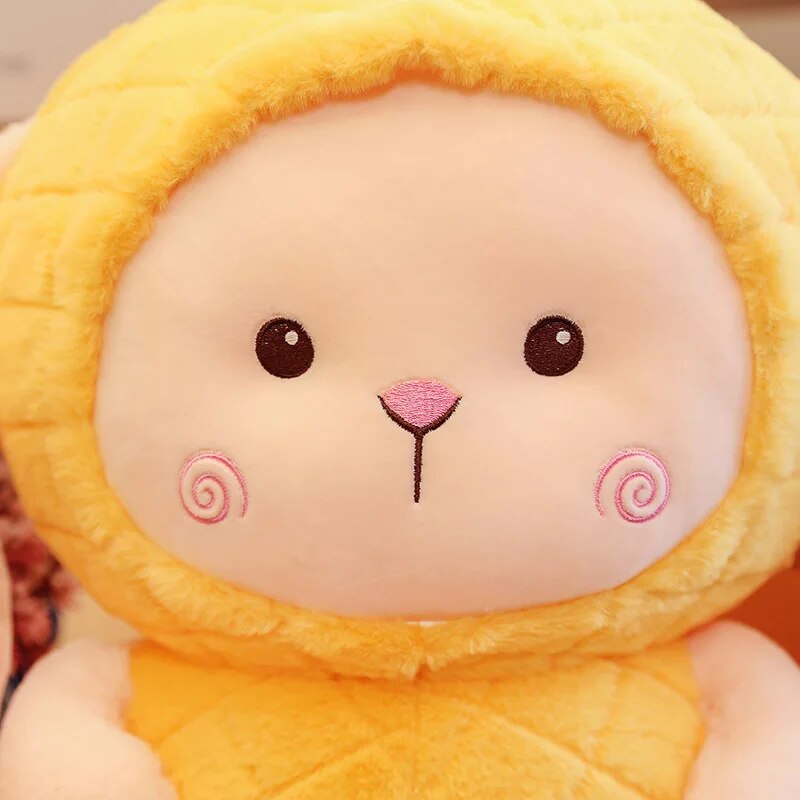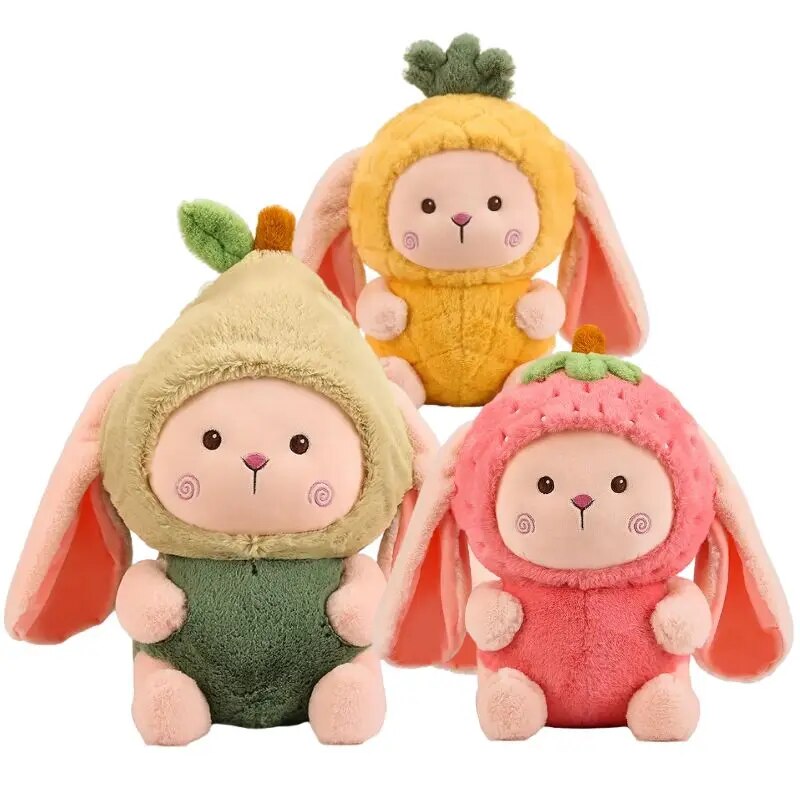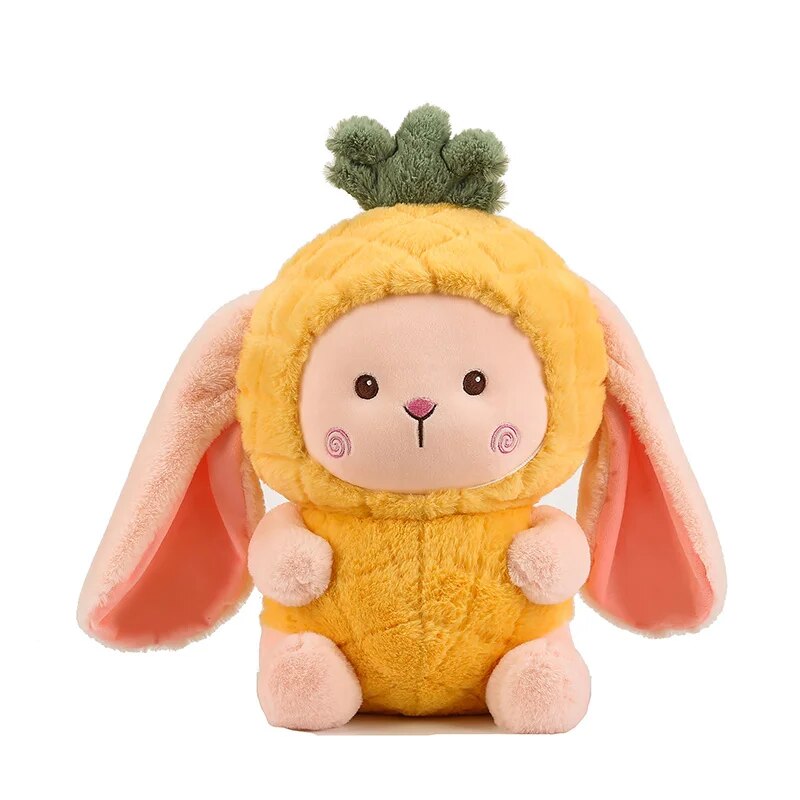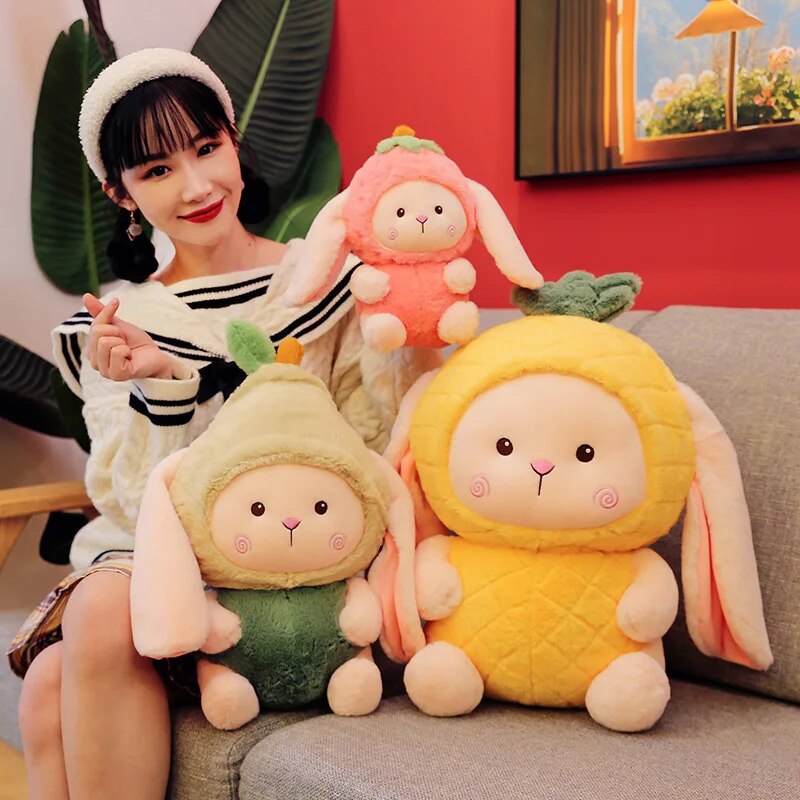 Fruit Bunny Plushies: A Burst of Cuteness and Color
Introducing our Fruit Bunny Plushies, the most adorable and vibrant cuddle companions you'll ever meet! These huggable bunnies are a delightful fusion of two loves: the charm of bunnies and the freshness of fruits. Whether you're looking to add a pop of color to your decor, seeking a playful cuddle buddy, or searching for the perfect gift, these plushies are the sweetest choice.
A Feast for the Eyes:
Our Fruit Bunny Plushies showcase a colorful array of bunny friends dressed as different fruits. From avocados and strawberries to pineapples, each bunny brings a unique burst of color and character to your space.
Super Soft and Cuddly:
Crafted from ultra-soft materials, these plushies are perfect for snuggling and hugging. The velvety texture ensures that every cuddle session is a cozy and comforting experience.
Variety of Sizes:
Choose from a range of sizes to suit your preference. Whether you want a petite fruit bunny for your desk or a larger one for your bed, we have the perfect size to match your cuddling needs.
Versatile Decor and Companionship:
These Fruit Bunny Plushies are not only cute companions but also versatile decor pieces. Place them on your couch, bed, or in any corner that needs a touch of whimsy and color.
Perfect for All Ages:
Kids and adults alike can't resist the charm of these fruit-inspired bunnies. They make delightful cuddle buddies for little ones and equally cherished decorative accents for adults.
Ideal Gift:
Searching for a fun and unique gift? Our Fruit Bunny Plushies make fantastic presents for birthdays, baby showers, housewarmings, or as a cheerful surprise for anyone who appreciates the blend of cuteness and creativity.
Embrace the Fruity Fun:
With our Fruit Bunny Plushies, you can embrace the fun and freshness of both fruits and bunnies. Elevate your decor, cuddle with cuteness, and make every moment a burst of joy.
Order Your Plushies:
Don't miss the chance to add a burst of cuteness and color to your life. Order your Fruit Bunny Plushies today and let the fruity fun begin! 🐰