Regular price
$6.35 USD
Sale price
$22.99 USD
Unit price
per
Sale
Sold out
Share
View full details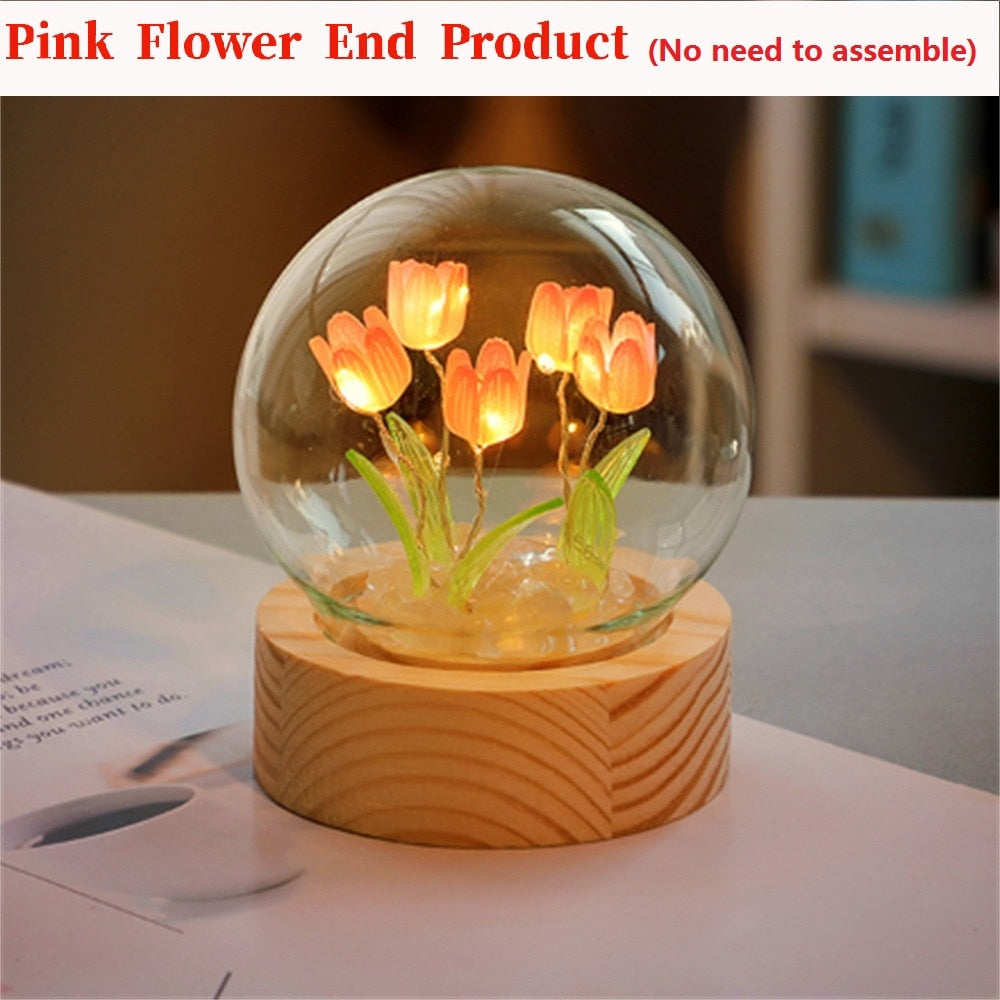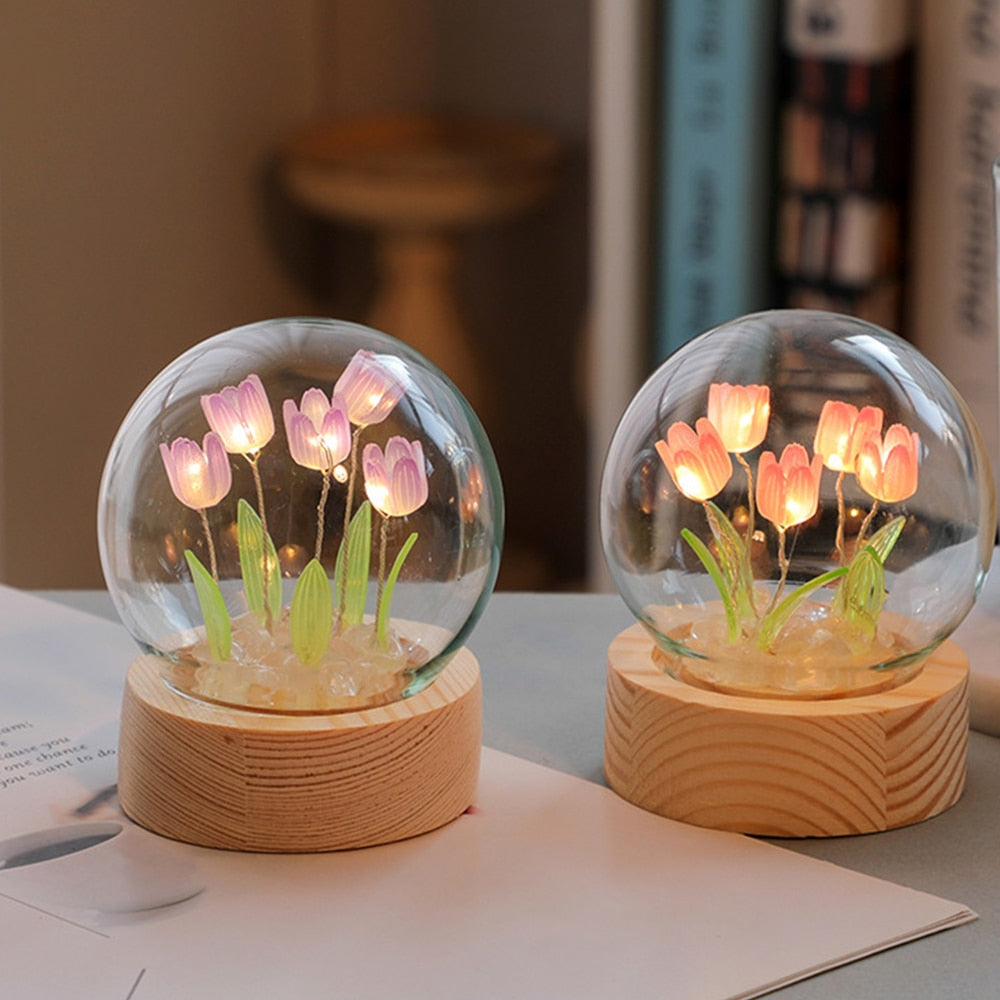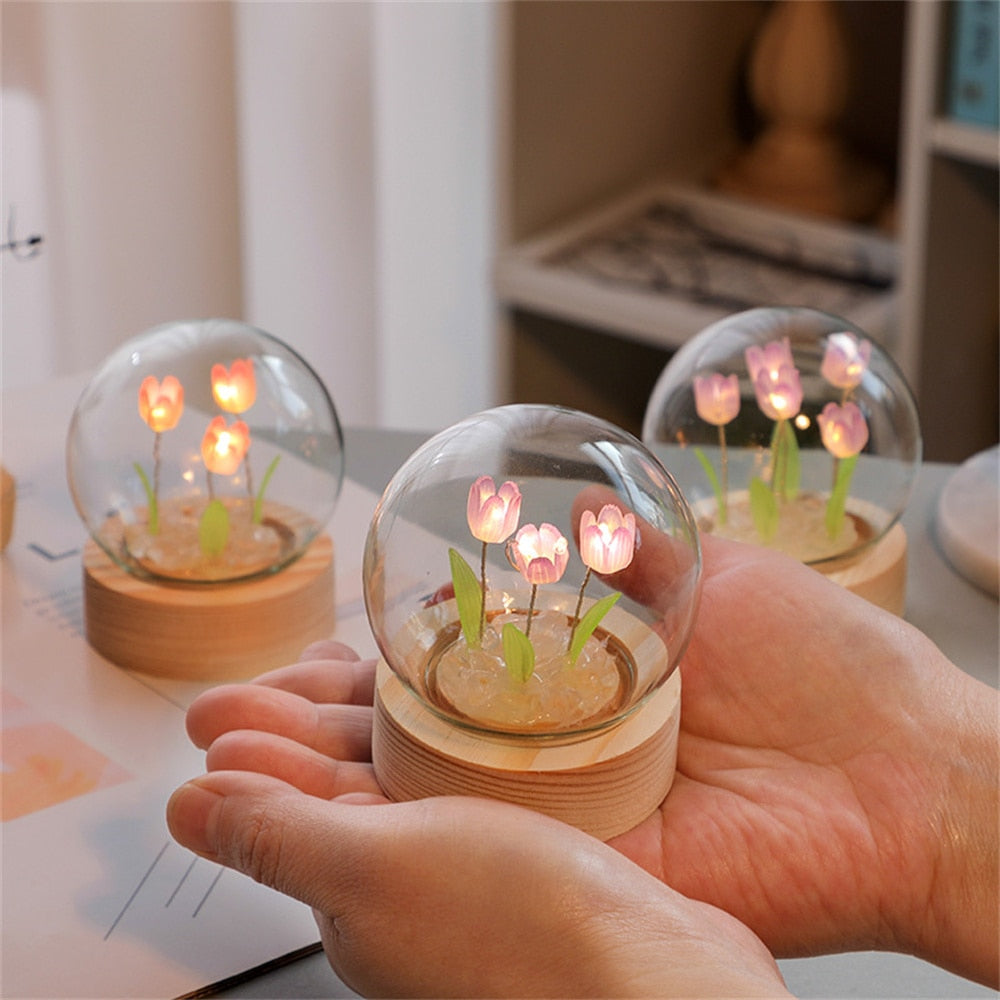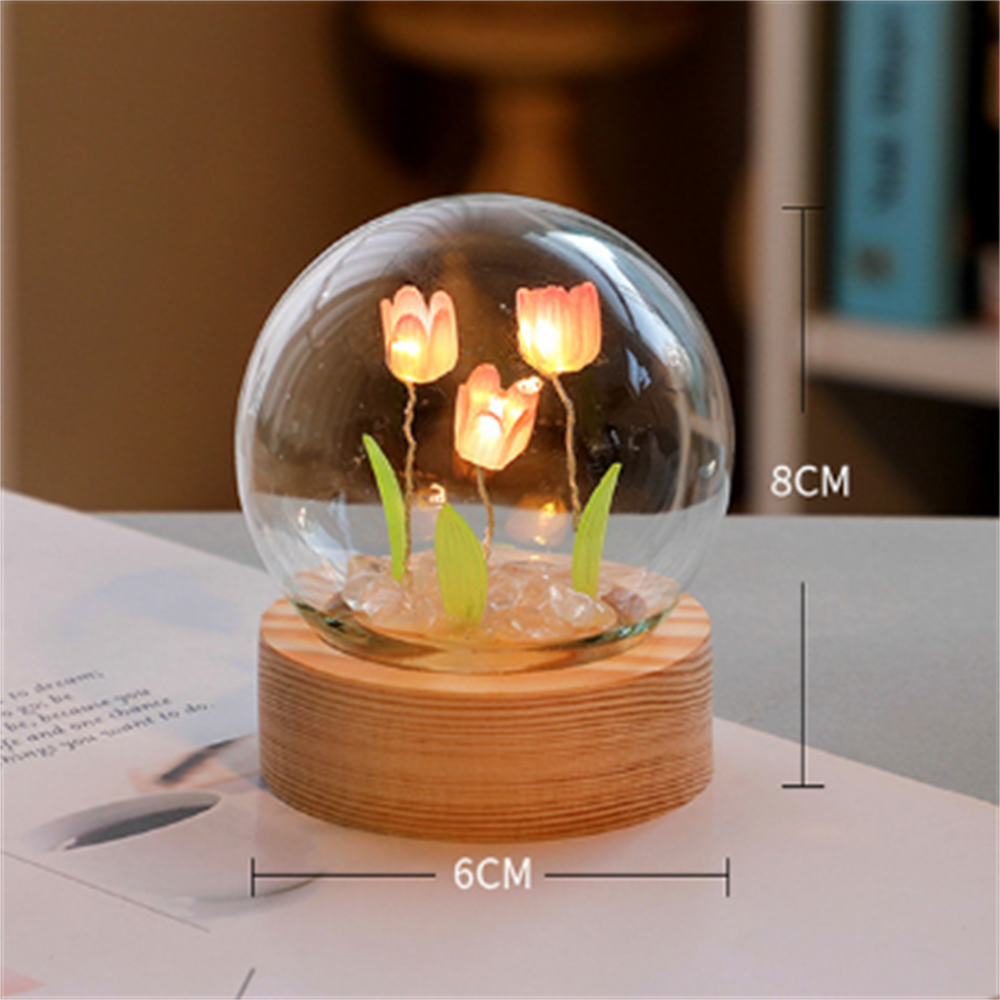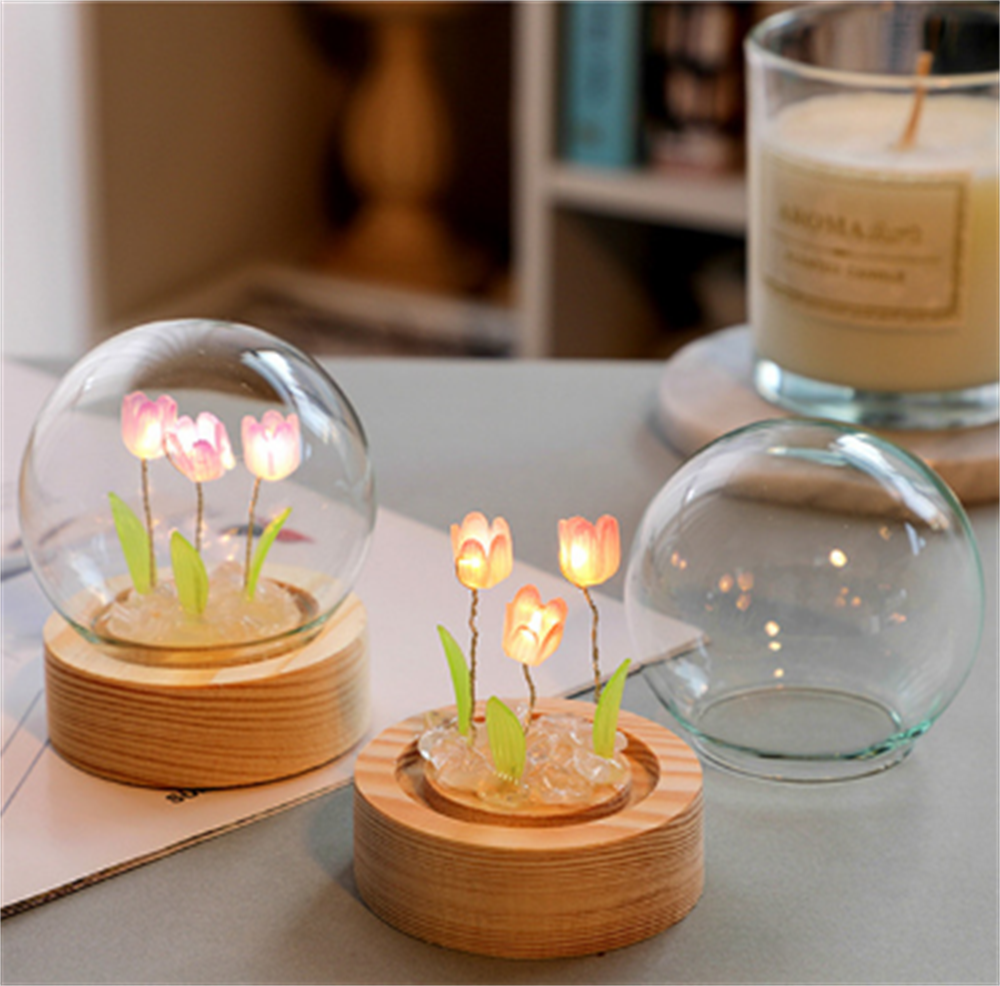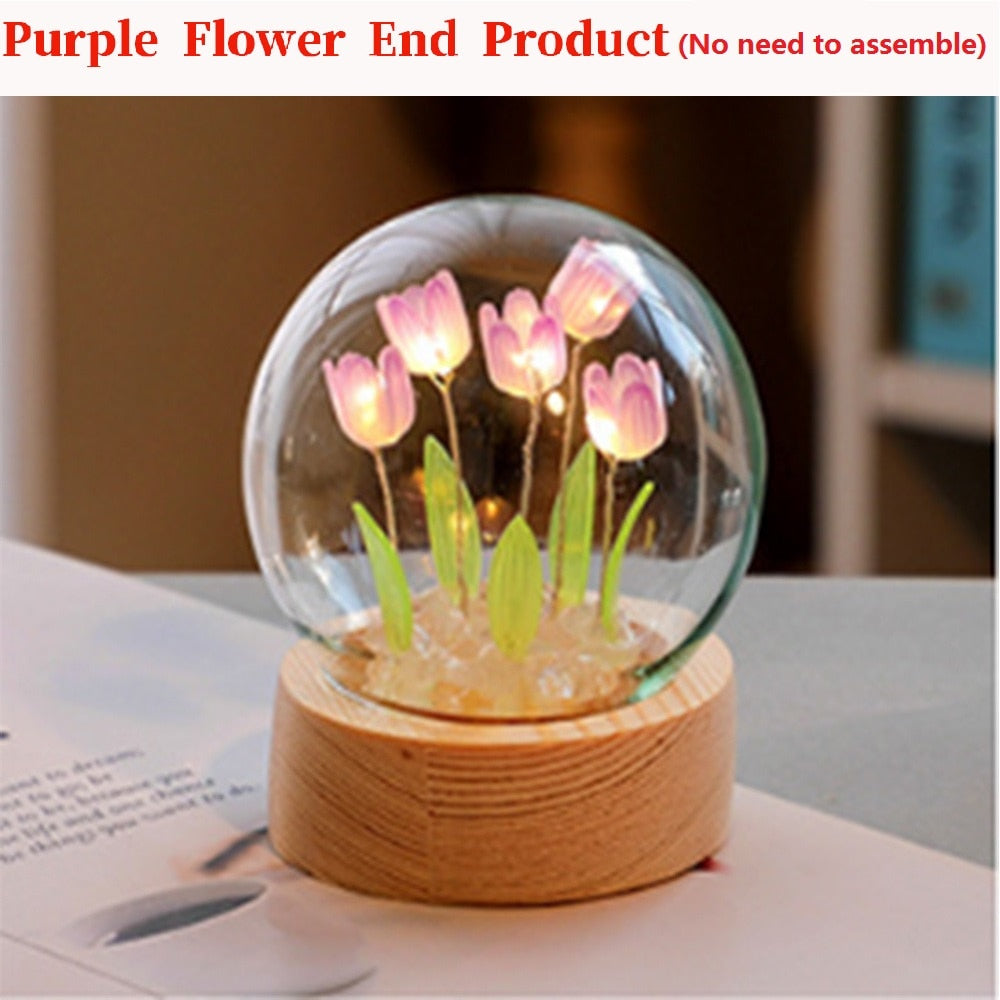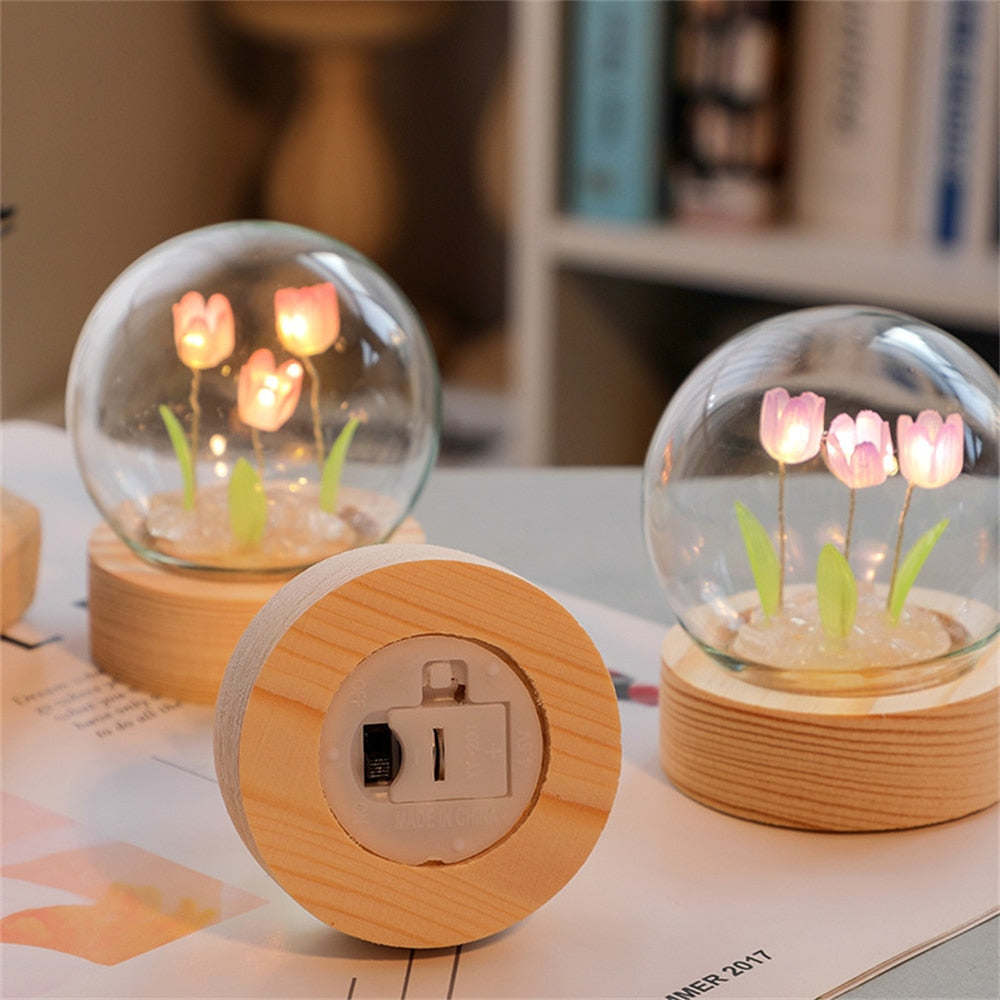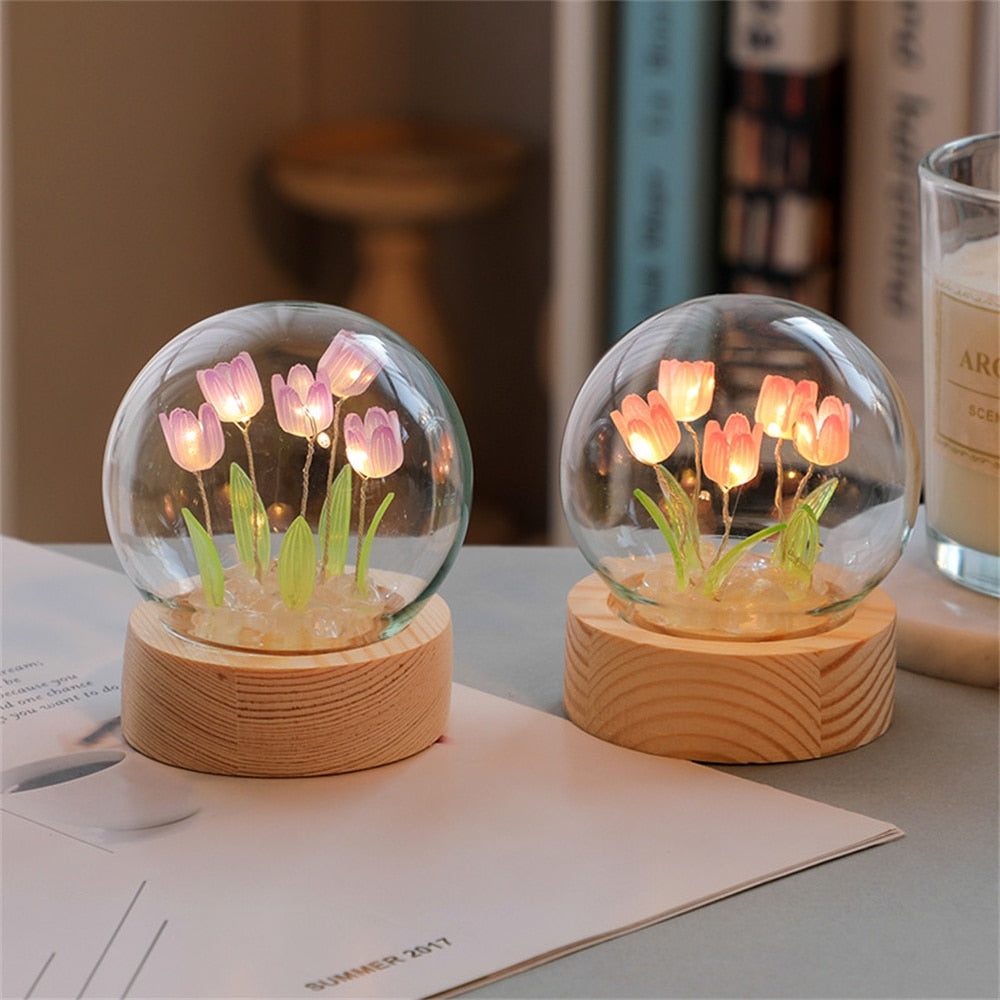 Experience the enchanting beauty of nature with our kawaii Tulip Night Light. This captivating night light features delicate tulips that come alive in a mesmerizing glass dome, creating a soothing and magical ambiance in any space.
Key Features:
Magical Illumination: Watch as the tulips elegantly light up, casting a soft and warm glow that adds a touch of enchantment to your surroundings. The gentle light creates a relaxing and serene atmosphere, perfect for winding down after a long day.

Beautiful Design: Each tulip is intricately crafted to replicate the beauty and grace of tulip flowers. From the vibrant colors to the delicate petals, the attention to detail brings a sense of realism and elegance to this night light.

Glass Dome Display: The tulips are delicately showcased within a transparent glass dome, adding an extra layer of elegance and sophistication. The dome not only protects the flowers but also creates a stunning visual effect, making it a beautiful decorative piece even when not illuminated.

Energy-Efficient LED Technology: The night light features energy-efficient LED bulbs, providing long-lasting illumination while consuming minimal power. Enjoy the beauty of the tulips without worrying about excessive energy usage.

Versatile Use: This Tulip Night Light is perfect for various settings, such as bedrooms, living rooms, nurseries, or as a decorative accent for special occasions. It adds a touch of charm to any space, making it an ideal gift for nature enthusiasts, flower lovers, or anyone who appreciates the beauty of tulips.
Bring the delicate beauty of tulips into your space with our Tulip Night Light. Let the soft illumination and elegant design create a serene and magical atmosphere, transforming any room into a tranquil haven. Immerse yourself in the captivating beauty of nature every time you turn on this kawaii night light.