Regular price
$23.65 USD
Sale price
$49.99 USD
Unit price
per
Sale
Sold out
Share
View full details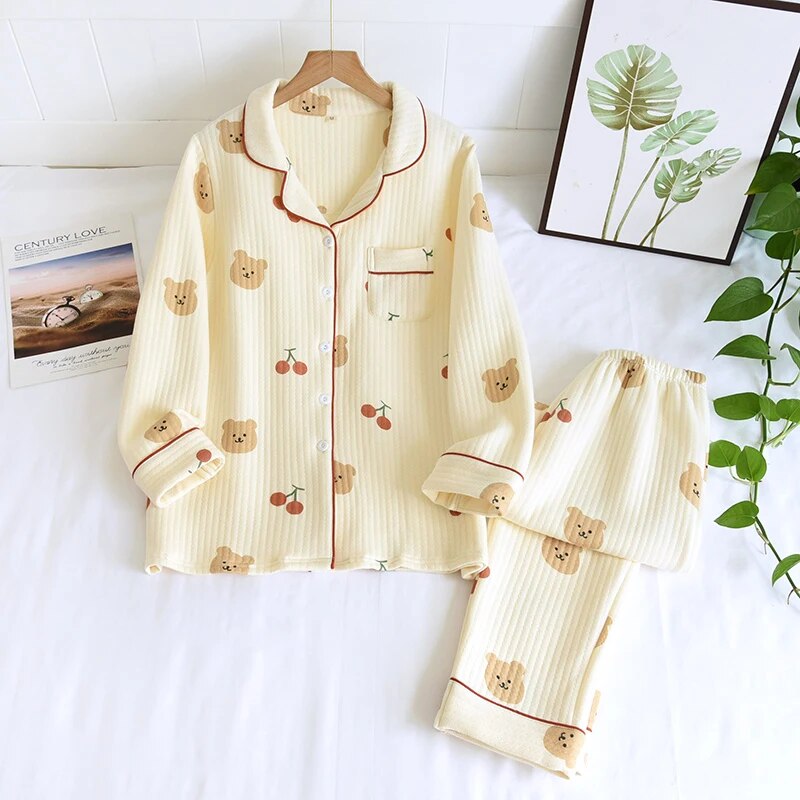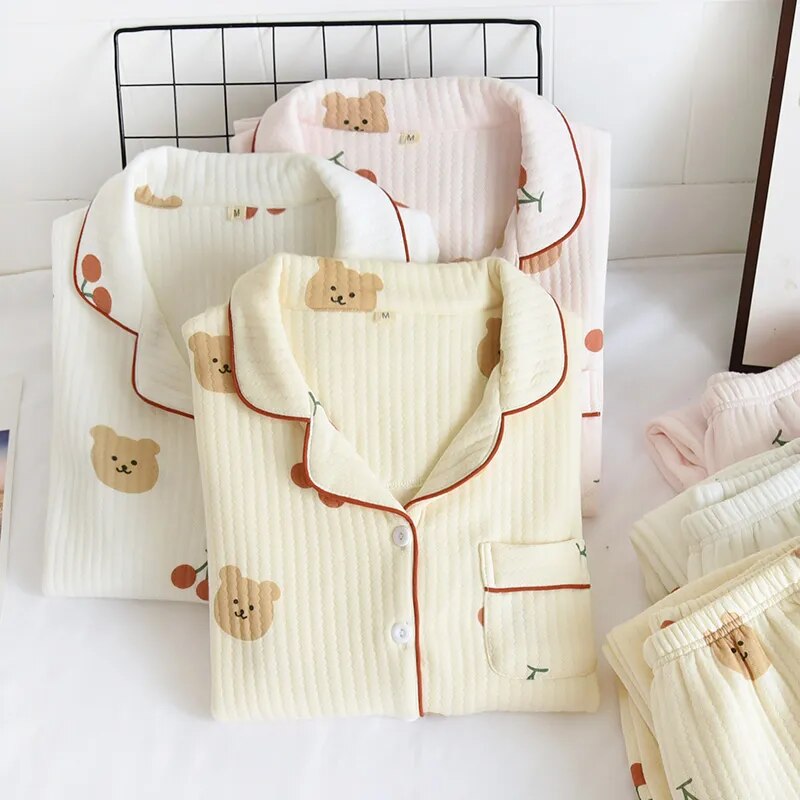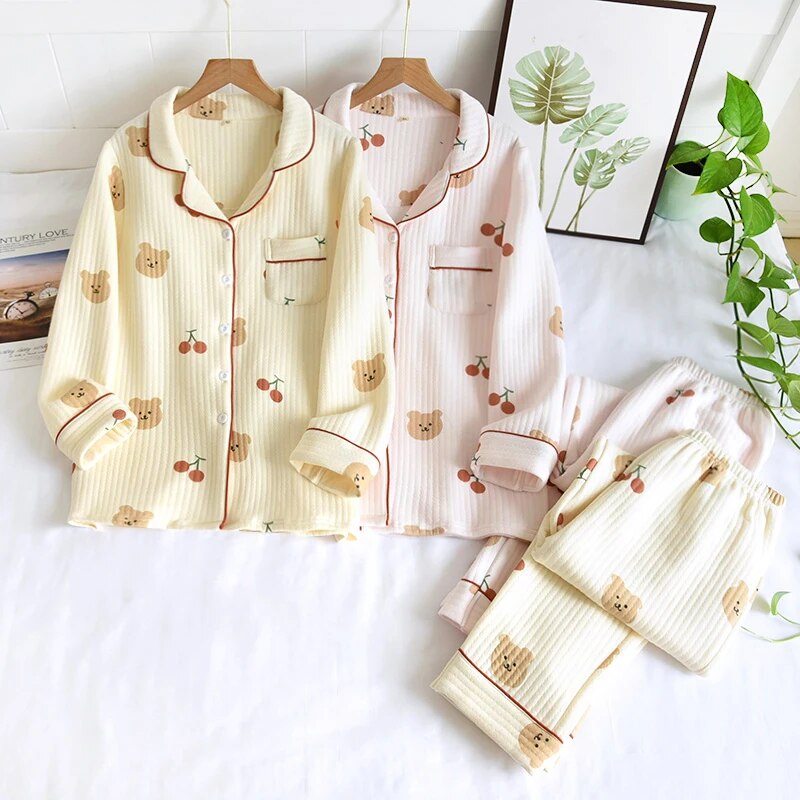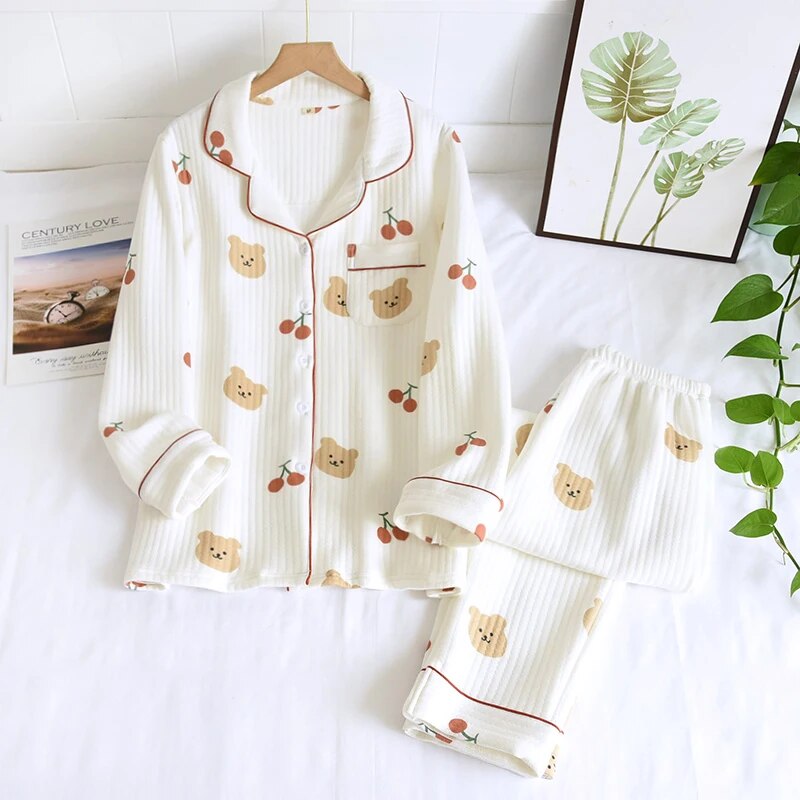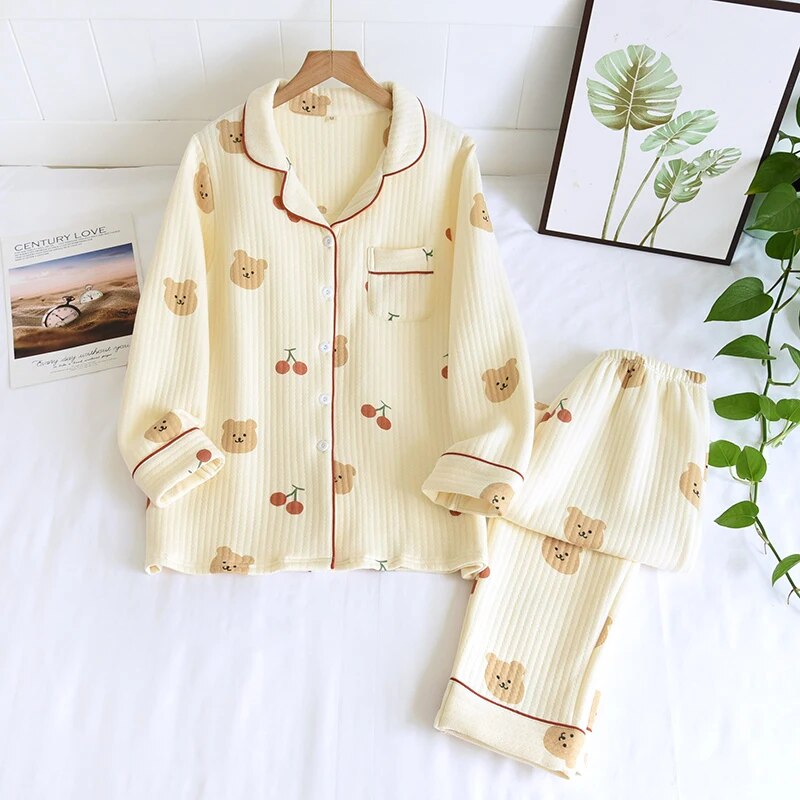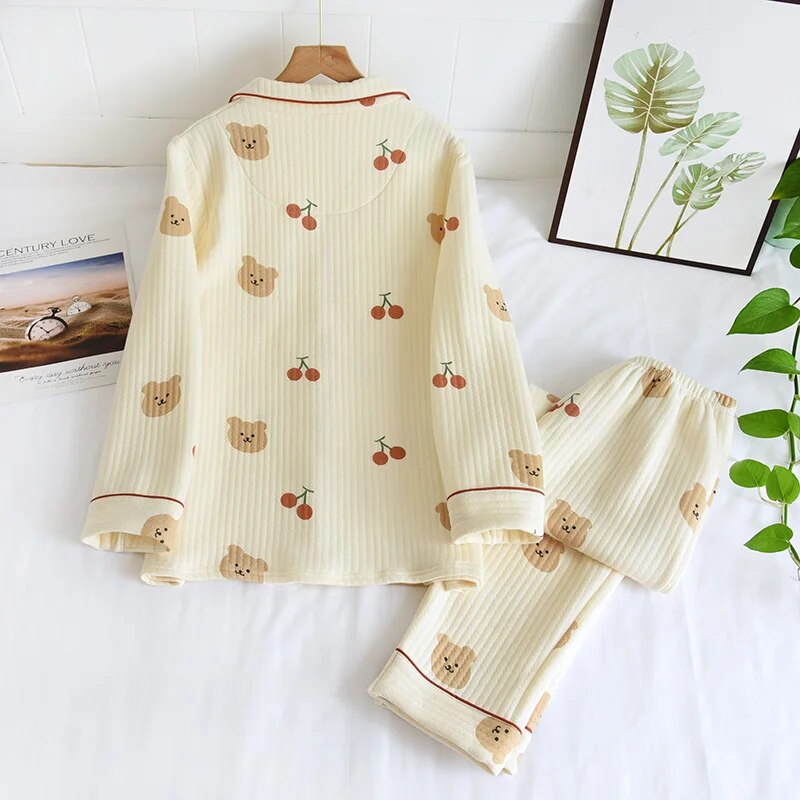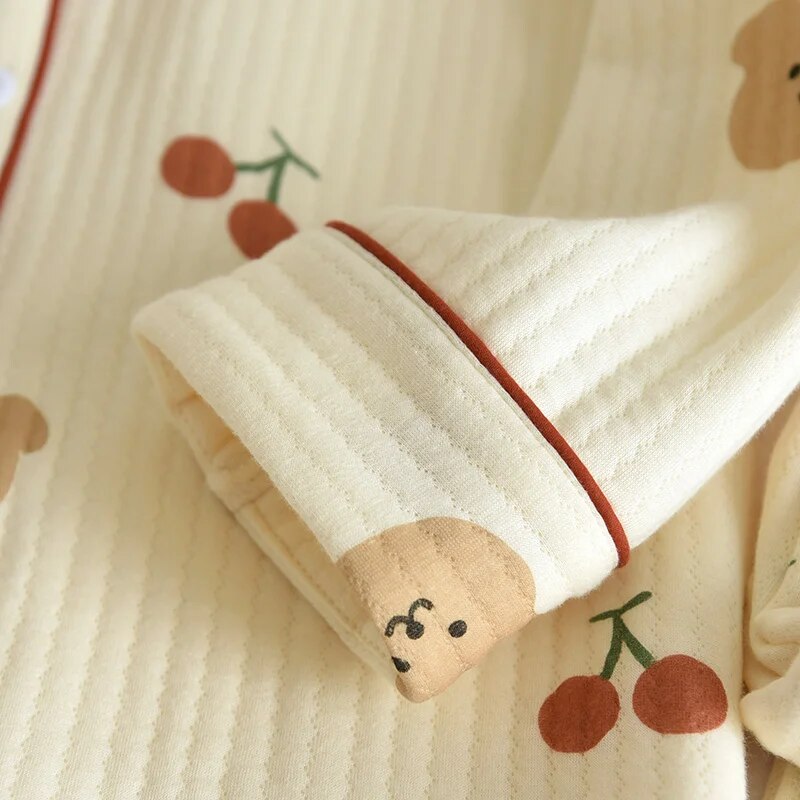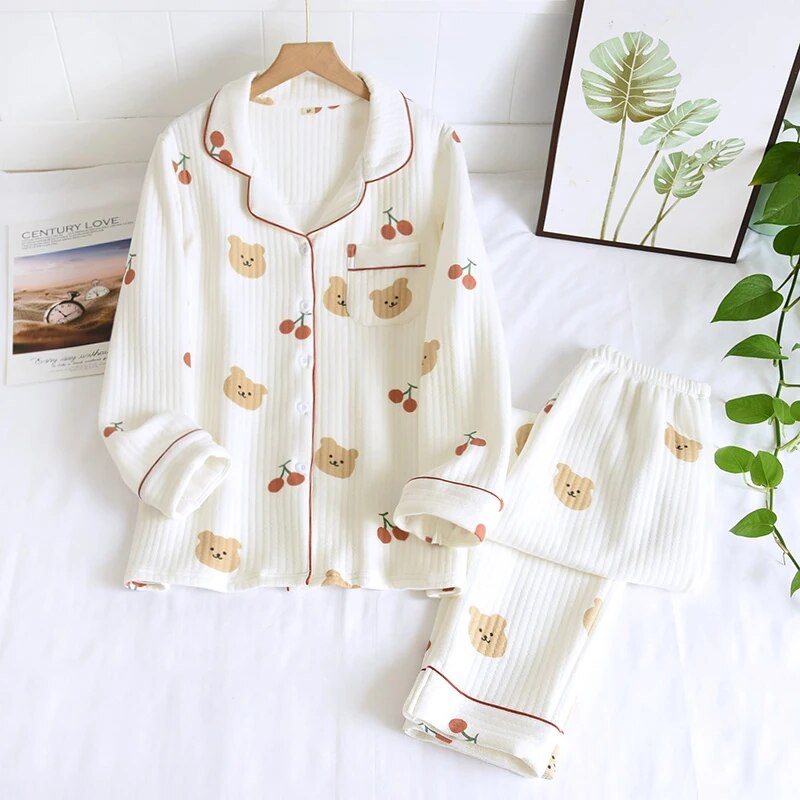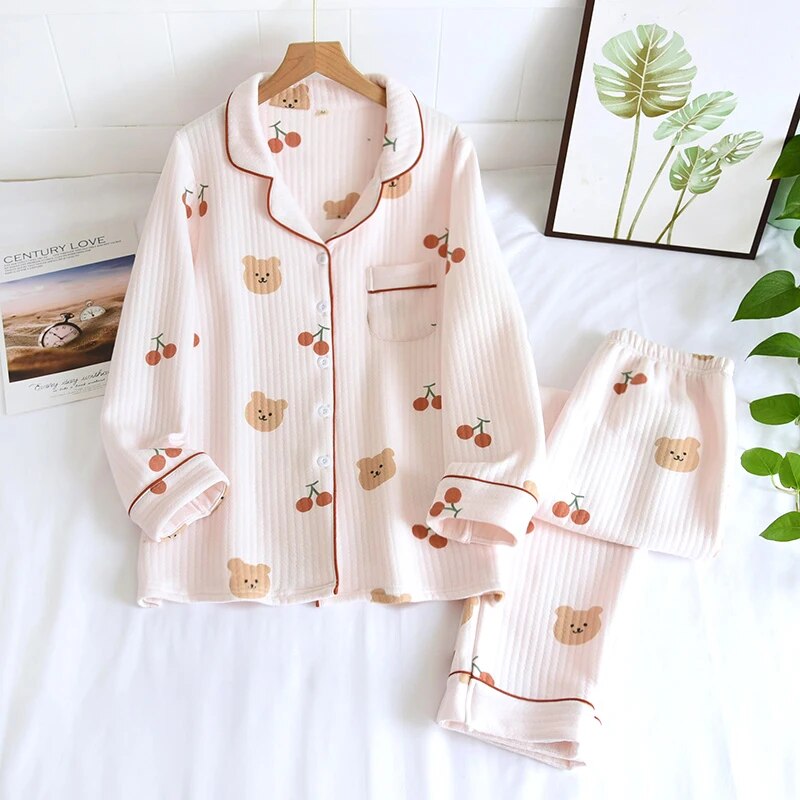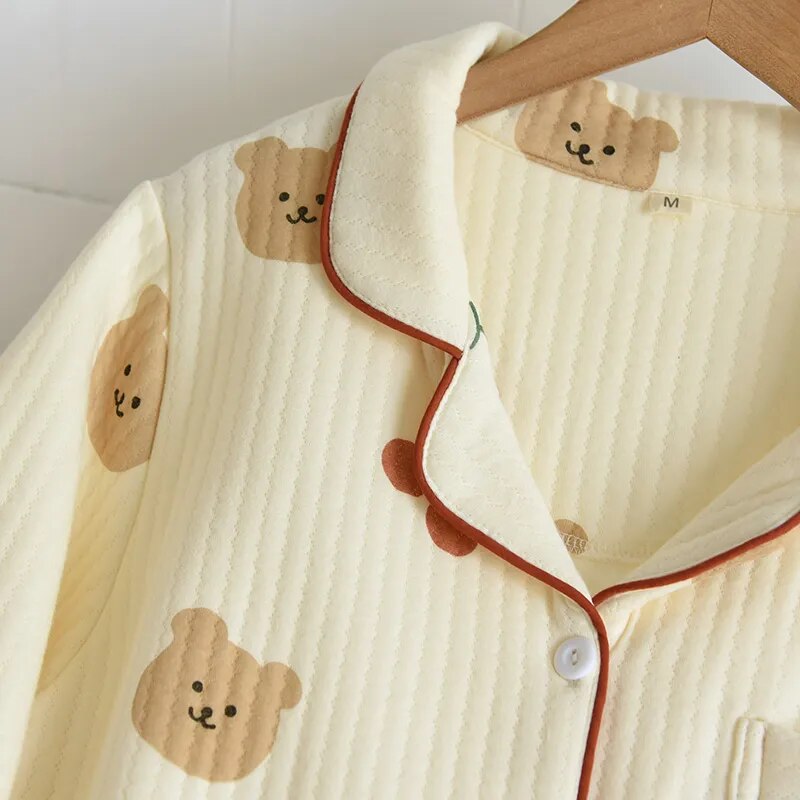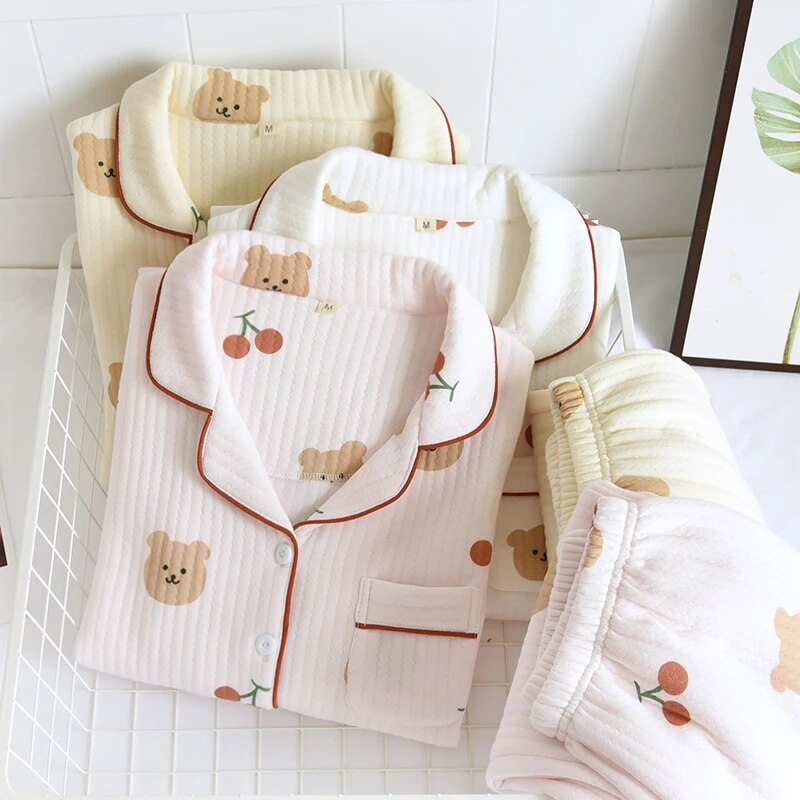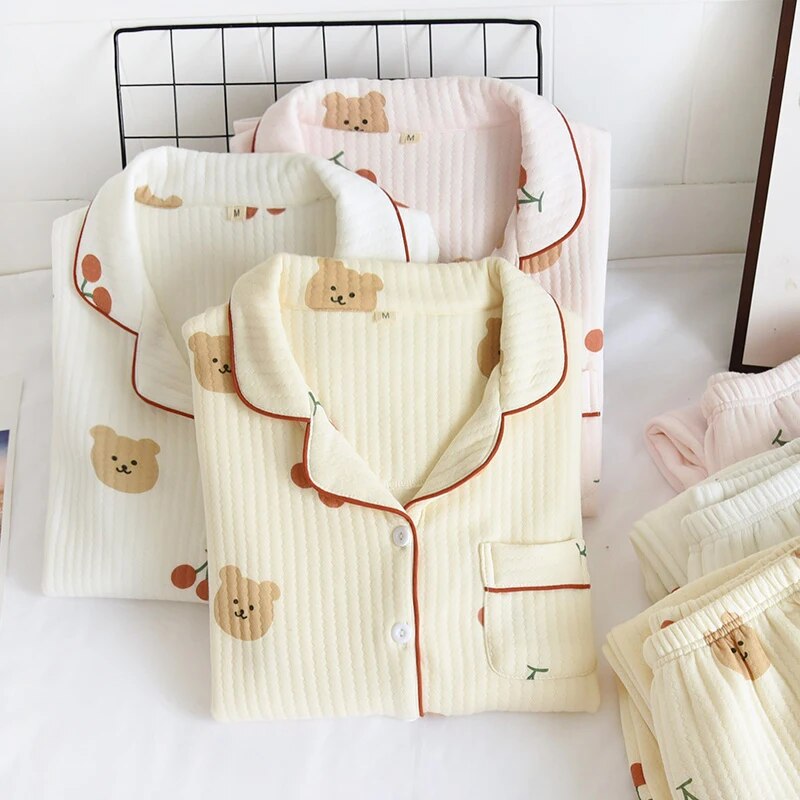 Cherry Bear Warm Pajamas: Sweet Dreams in Cozy Comfort
Introducing our Cherry Bear Warm Pajamas, the perfect sleepwear for anyone who values both style and comfort. These pajamas are designed to provide a cozy fit while adding a delightful touch of charm with their cherry bear design. Whether you're looking for the ideal bedtime attire or the perfect gift for a loved one, these pajamas are the answer to a restful night's sleep.
Adorable Cherry Bear Design:
Our Cherry Bear Warm Pajamas feature a playful cherry bear design that adds a dose of cuteness to your bedtime routine. This charming detail is perfect for those who appreciate a touch of whimsy in their sleepwear.
Warm and Cozy:
Designed with chilly nights in mind, these pajamas are crafted from soft and warm materials that keep you comfortable even in the coldest of weather. They're perfect for curling up with a good book, watching your favorite movies, or simply enjoying a restful night's sleep.
Relaxed Fit and Versatile:
The relaxed fit of these pajamas ensures that you have the freedom to move and lounge comfortably. Whether you're unwinding after a long day or simply enjoying a lazy weekend morning, these pajamas are the perfect choice. They're also versatile enough to wear when greeting the day, keeping you cozy and stylish.
Quality and Durability:
Crafted with high-quality materials, these pajamas are designed to withstand numerous washes and nights of wear. They're built to last, ensuring that your sleepwear remains your go-to favorite for a long time to come.
Ideal Gift:
Searching for a thoughtful and charming gift? The Cherry Bear Warm Pajamas are an excellent choice for birthdays, holidays, or as a delightful gesture for someone who values both comfort and style.
Sleep in Style:
With our pajamas, you can sleep in style and comfort while embracing a touch of whimsy. They're not just sleepwear; they're a statement of your appreciation for cozy nights and adorable designs.
Order Your Pajamas:
Don't miss the opportunity to snuggle into a pair of Cherry Bear Warm Pajamas. Order yours today and experience sweet dreams in cozy comfort! 🍒🐻