Regular price
$229.99 USD
Regular price
$115.17 USD
Sale price
$229.99 USD
Unit price
per
Sale
Sold out
Share
View full details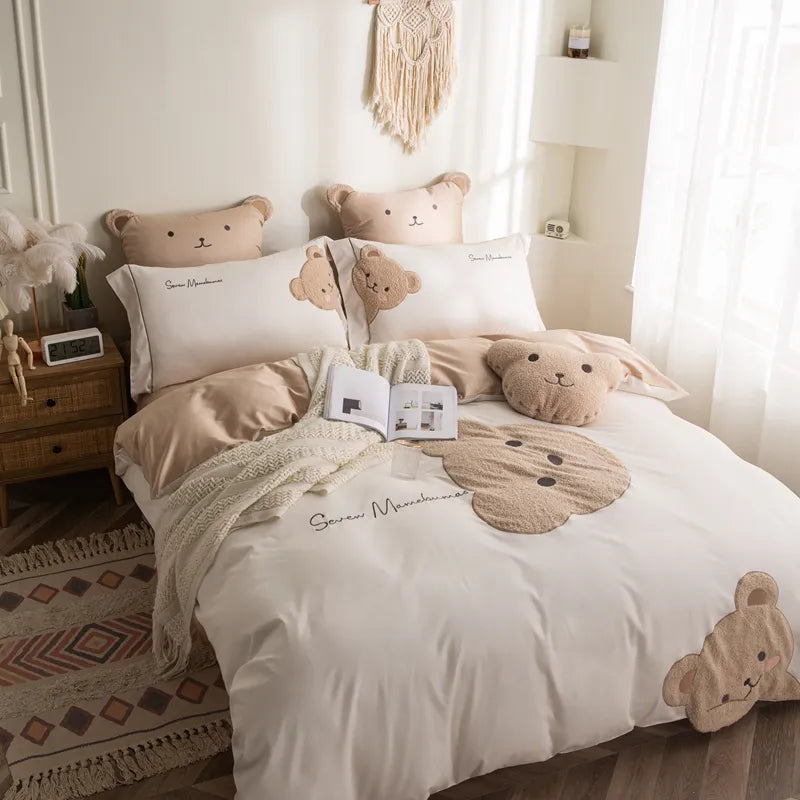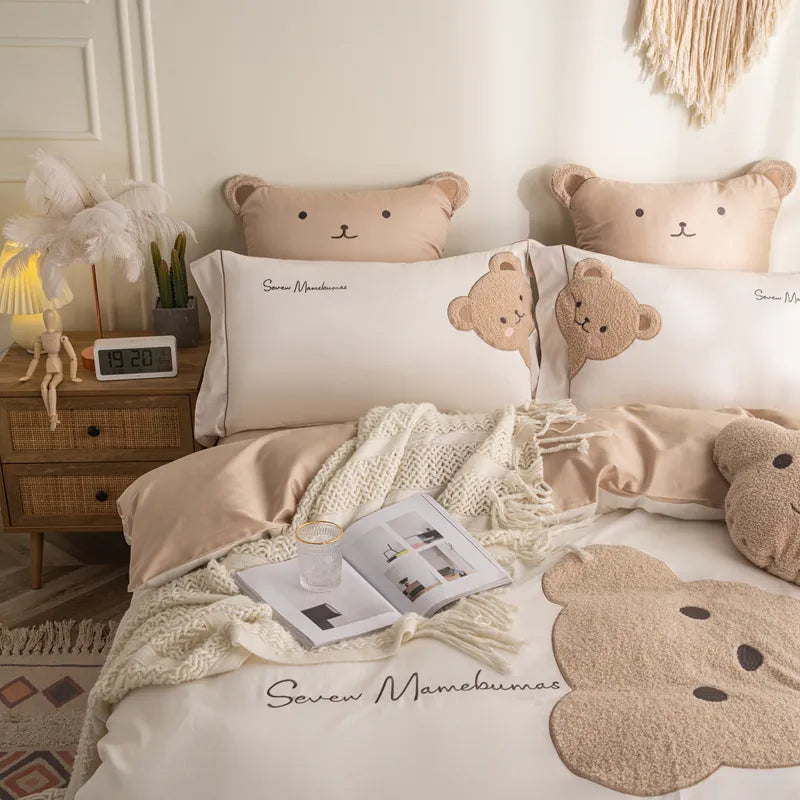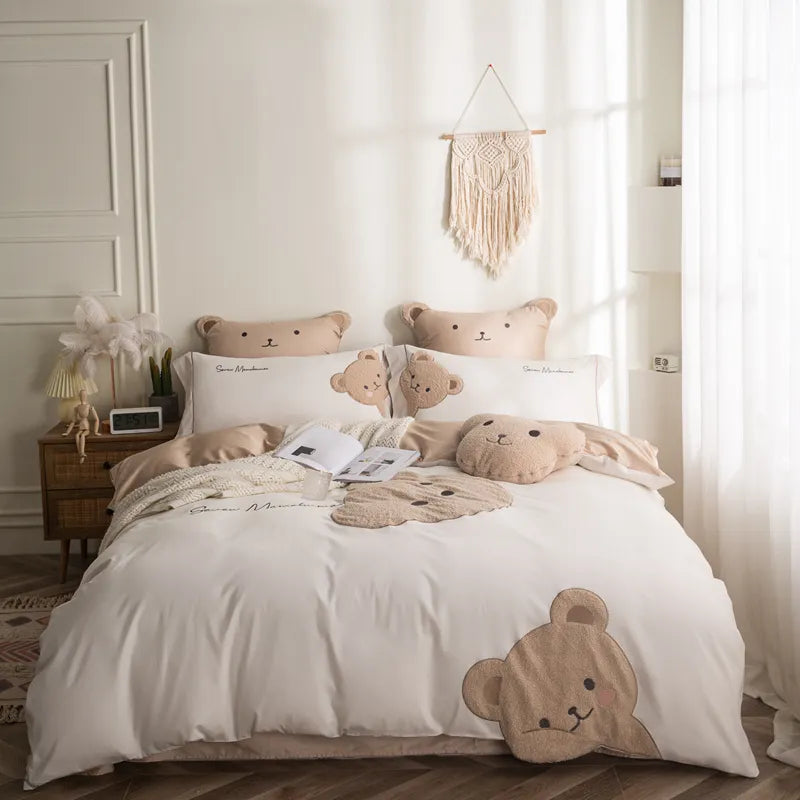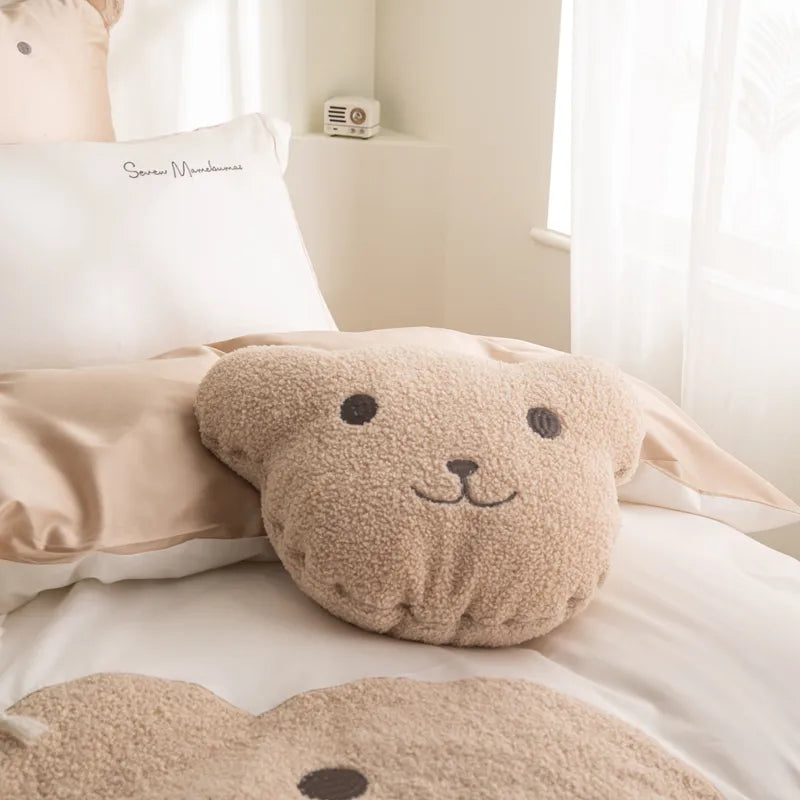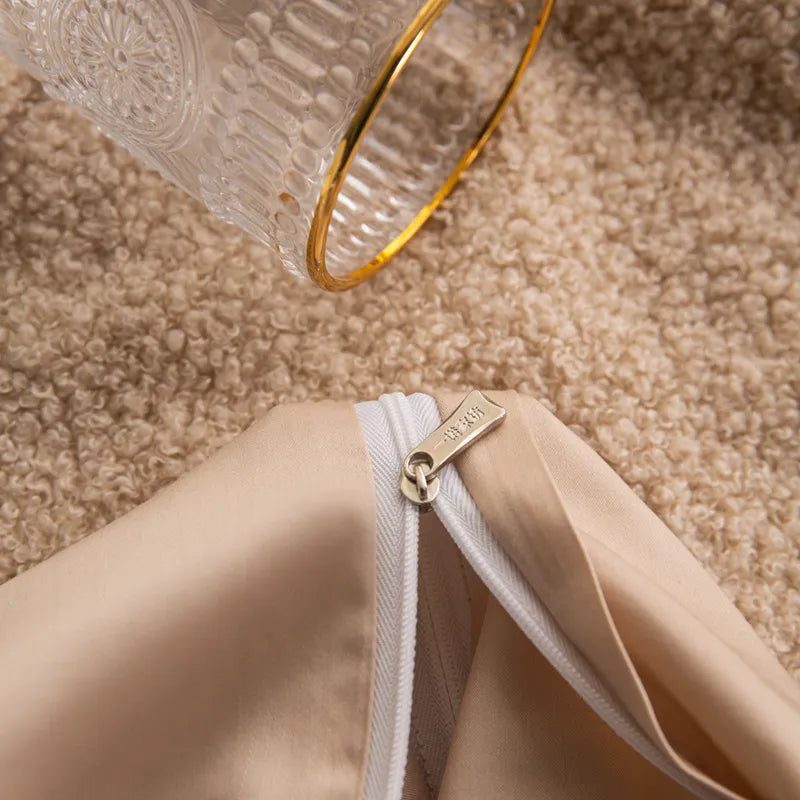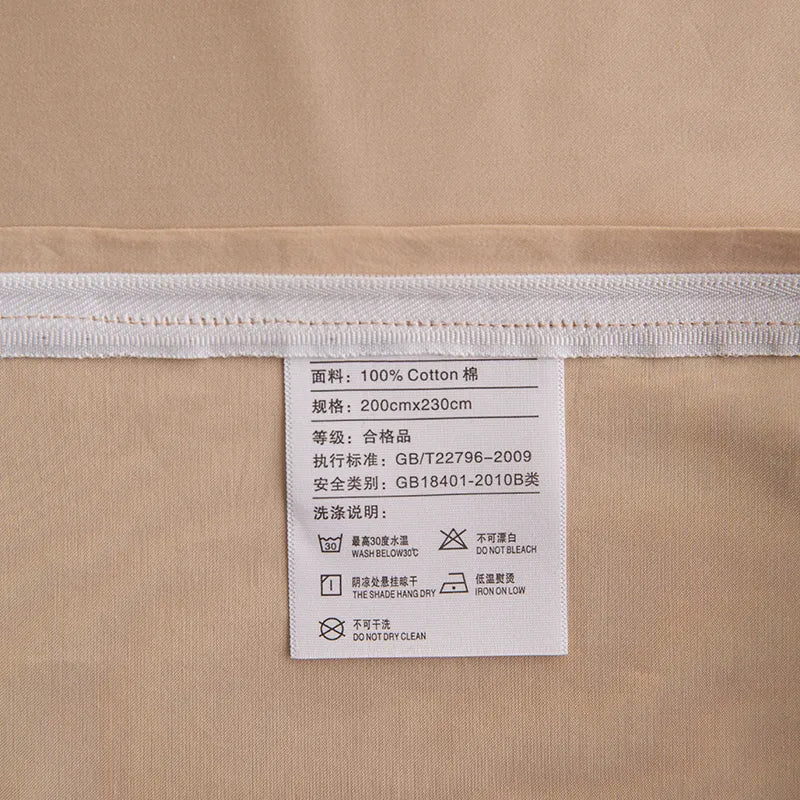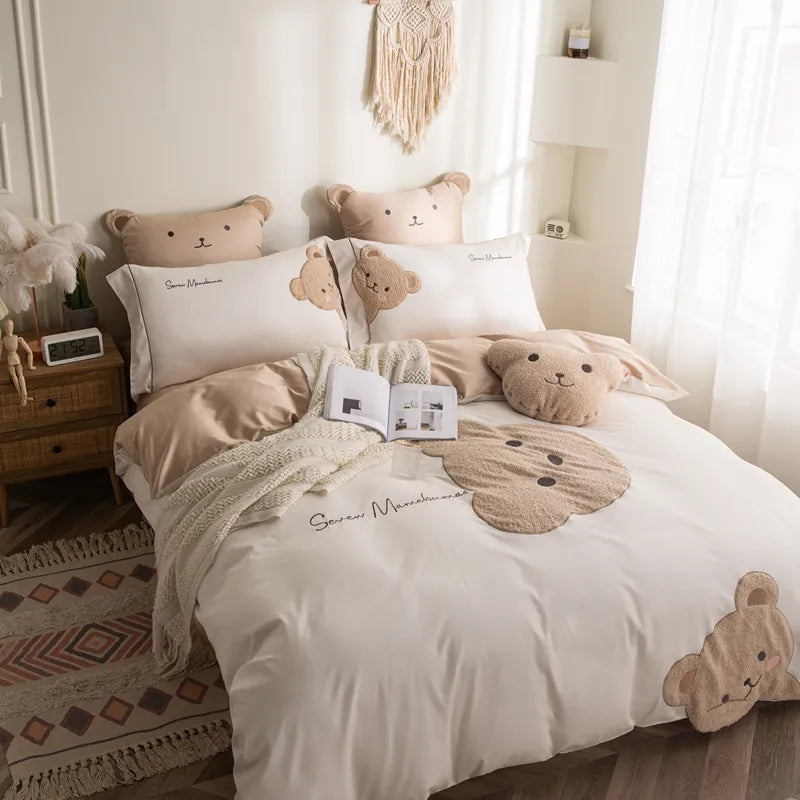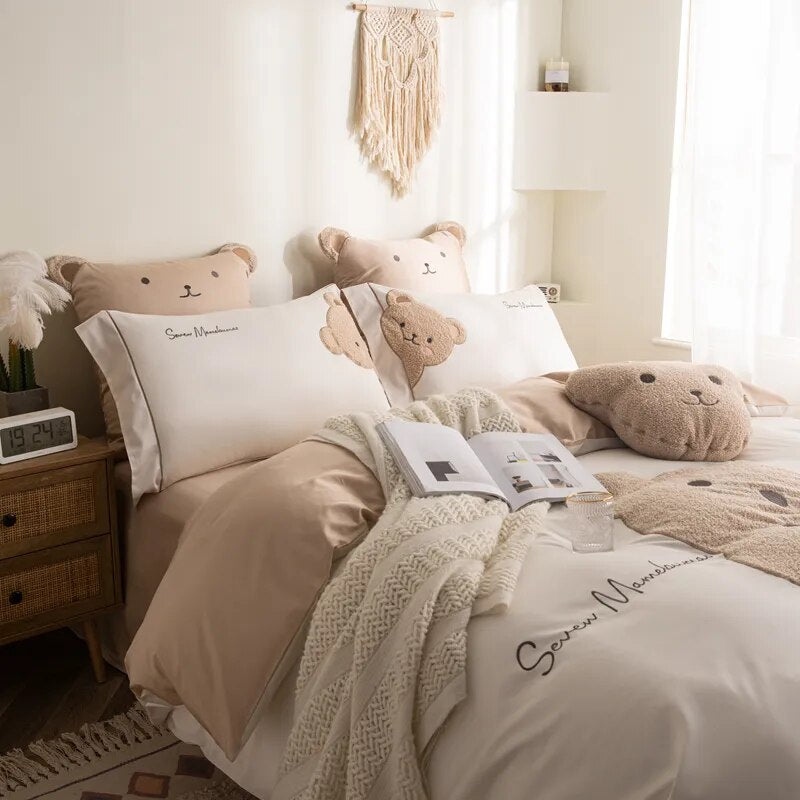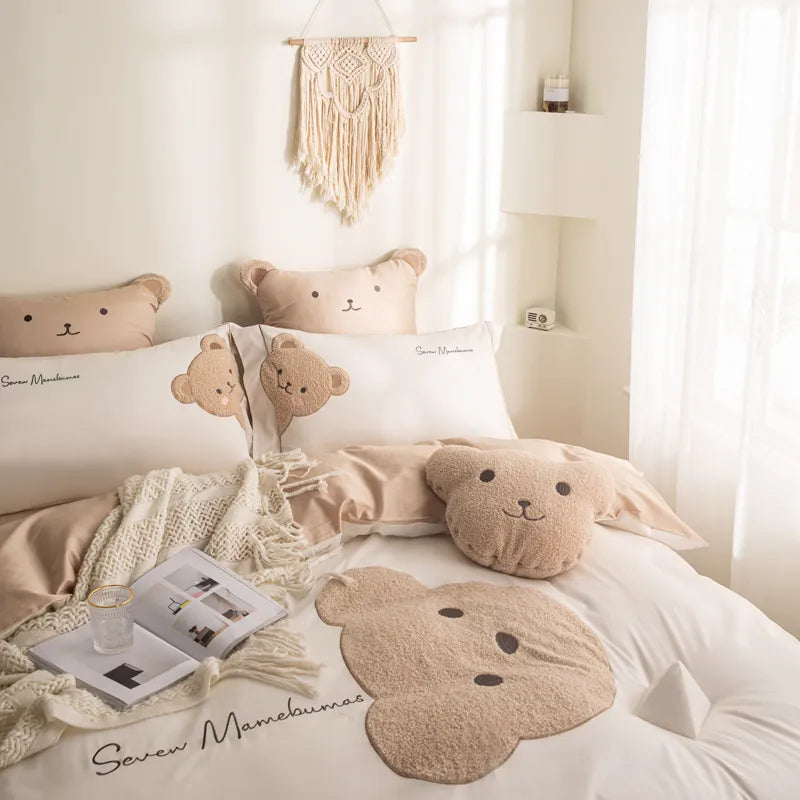 Teddy Bear Embroidery Cotton Bedding: Cuddle Up in Sweet Dreams
Transform your bedroom into a cozy haven of comfort and cuteness with our Teddy Bear Embroidery Cotton Bedding. This charming bedding set not only adds a touch of whimsy to your decor but also offers the luxurious comfort of pure cotton. Whether you're starting or ending your day, you'll feel like you're cuddling up with a friendly teddy bear.
Adorable Teddy Bear Design:
The Teddy Bear Embroidery Cotton Bedding features adorable teddy bear embroidery that adds a playful and endearing touch to your bed. These sweet bears bring a sense of warmth and comfort to your sleep space.
Premium Cotton Material:
Crafted from high-quality cotton, this bedding set is exceptionally soft and breathable. It ensures a comfortable night's sleep, making it perfect for all seasons.
Durable and Easy to Maintain:
The durability of cotton means your bedding will withstand the test of time. It's also easy to care for, allowing you to enjoy the softness and charm without the hassle of extensive maintenance.
Embrace Comfort and Cuteness:
With our Teddy Bear Embroidery Cotton Bedding, you can embrace the comfort and cuteness of teddy bears every night. Create a sleep space that's not only inviting but also filled with whimsy and warmth.
Order Your Teddy Bear Bedding:
Don't miss the opportunity to cuddle up with our Teddy Bear Embroidery Cotton Bedding. Order yours today and make your bedroom a haven of comfort and charm. Enjoy sweet dreams with these delightful teddy bear companions! 🧸🛌💤✨
Size:
Sheet Type: Flat Bed Sheet
--------------------------------------------------------

US Full Size 4 pcs
1 pcs duvet cover :79*91 inch (200*230cm)
1 pcs flat sheet :96*98 inch (245*250cm)
2 pcs pillowcase :19*29 inch (48*74cm)

US Full Size 5 pcs
1 pcs duvet cover :79*91 inch (200*230cm)
1 pcs flat sheet :96*98 inch (245*250cm)
2 pcs pillowcase :19*29 inch (48*74cm)
1 pcs bear throw pillow

US Full Size 6 pcs
1 pcs duvet cover :79*91 inch (200*230cm)
1 pcs flat sheet :96*98 inch (245*250cm)
2 pcs pillowcase :19*29 inch (48*74cm)
2 pcs cushion cover : 23.6*23.6 inch (60*60cm)

US Full Size 7 pcs
1 pcs duvet cover :79*91 inch (200*230cm)
1 pcs flat sheet :96*98 inch (245*250cm)
2 pcs pillowcase :19*29 inch (48*74cm)
1 pcs bear throw pillow
2 pcs cushion cover : 23.6*23.6 inch (60*60cm)

US Queen Size 4 pcs
1 pcs duvet cover:87*94 inch (220*240cm)
1 pcs flat sheet:96*106 inch (245*270cm)
2 pcs pillowcase:19*29 inch (48*74cm)

US Queen Size 5 pcs
1 pcs duvet cover:87*94 inch (220*240cm)
1 pcs flat sheet:96*106 inch (245*270cm)
2 pcs pillowcase:19*29 inch (48*74cm)
1 pcs bear throw pillow

US Queen Size 6 pcs
1 pcs duvet cover:87*94 inch (220*240cm)
1 pcs flat sheet:96*106 inch (245*270cm)
2 pcs pillowcase:19*29 inch (48*74cm)
2 pcs cushion cover : 23.6*23.6 inch (60*60cm)

US Queen Size 7 pcs
1 pcs duvet cover:87*94 inch (220*240cm)
1 pcs flat sheet:96*106 inch (245*270cm)
2 pcs pillowcase:19*29 inch (48*74cm)
1 pcs bear throw pillow
2 pcs cushion cover : 23.6*23.6 inch (60*60cm)

AU EU King Size 4 pcs
1 pcs duvet cover:87*94 inch (220*240cm)
1 pcs flat sheet:96*106 inch (245*270cm)
2 pcs pillowcase:19*29 inch (48*74cm)

AU EU King Size 5 pcs
1 pcs duvet cover:87*94 inch (220*240cm)
1 pcs flat sheet:96*106 inch (245*270cm)
2 pcs pillowcase:19*29 inch (48*74cm)
1 pcs bear throw pillow